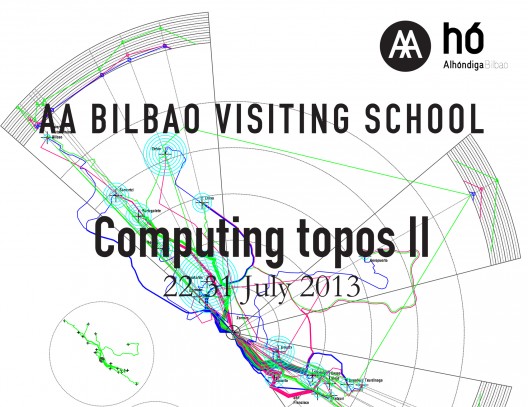 The AA Visiting School is a worldwide network of design workshops and other programmes organised by the Architectural Association School of Architecture.The event will take place in Bilbao from July 22nd to July 31st, focusing on new lectures over territory.
We have two scholarships for our readers interested on this activity, you just need to send us your CV/portfolio and a statement explaining why you would like to participate in this event. For more details read below.
The concept of the park is based on the existing and traditional terraces of Cyprus and, more specifically, Latsia.
These terraces not only allow for the management of the slope and water but link the project's programme, as an environmental centre, to its spatial design. By consolidating the existing terraces, which define the park's configuration, the terraces generate an intrinsic spatial relation between the park activities, the landscape and the views. Moreover, the terraces have been designed so a minimum amount of earth will be moved and so people with reduced mobility will have easy accessibility.
The Processing Environments symposium is organized by the Architectural Association in collaboration with the Guggenheim Museum Bilbao and sponsored by the Bilbao Municipality and the Institut Français in Bilbao. It will take place next 19th June at the Guggenheim Museum Bilbao.
The symposium is directed by Maider Llaguno and Clara Olóriz and some of the invited speakers are Alejandro Zaera-Polo (ex FOA, currently AZPA), Juan Herreros, Iñaki Begisitain, Eva Castro & Alfredo Ramirez (Groundlab), Philippe Rahm, and Efrén García Grinda & Cristina Díaz Moreno.
The admission is free.
More information and the complete program after the break