Architects: JSa Archirectura
Location: Mexico City, Mexico
Design Team: Javier Sánchez, Aisha Ballesteros, Karen Cheirif, Francisco Martínez, Juan Manuel Soler, Irvine Torres, Juan Pablo Victal, Sofía Villareal, Romelia Hernández, Ingrid Ramos, Juan Reyes
Real Estate Development: Javier Sánchez, Santiago Sánchez, Alvaro Becker
Interior Design: Javier Sánchez, Leticia Serrano, Cecilia Solis, Karen Kimura
Area: 12,281 sqm
Year: 2012
Photographs: Courtesy of JSa Architectura
Structural Design: Fernando Valdivia, Hector Margain, Sergio Barrios
Building Services: Fernando Frías, JPR Proyectos, Casa Multimedia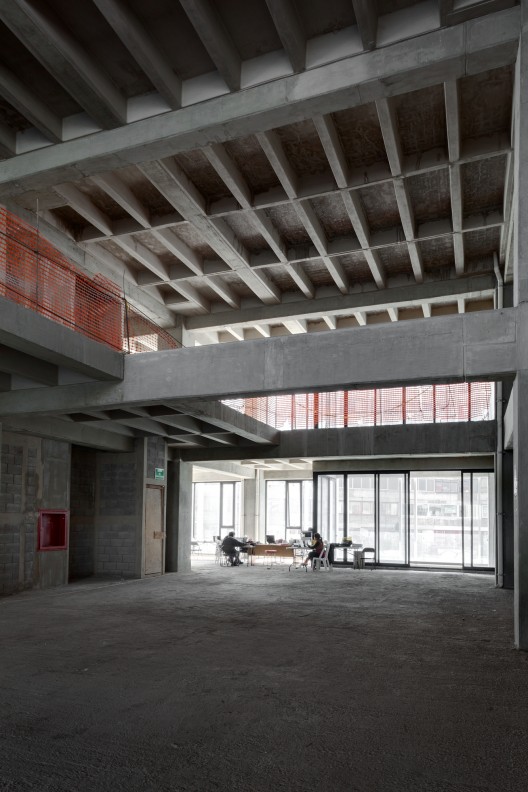 The aggregation of 6 lots with a potential for development gave rise to the proposal of a mixed-use urban complex: public parking, retail, offices and housing. The idea was to add new buildings to existing ones, and to develop housing projects near the residential area of colonia condesa, and commercial projects towards Insurgentes avenue -one of the most important avenues in Mexico City. Hence, access to housing units is always through the residential neighborhood, whereas access to the rest of the commercial and public programs is through Insurgentes avenue. Existing adjacent services, such as the Qi Center, designed by us, and El Molino pastry store, were taken into account, in designing a commercial and parking space that could function smoothly between them.
Amsterdam Tower is part of a mixed-use complex made up of two buildings facing Amsterdam street, and two buildings facing Insurgentes avenue, with a common plaza between them. By transfering rights, this merger allows us to reach a height of 19 stories, making this tower the tallest in this area of Insurgentes avenue. The tower will contain a parking lot in the first two floors, office space in floors 3, 4 and 5, and housing on the 6th floor and above. The apartments have been designed taking maximum advantage of orientation and views towards the south and the condesa.








* Location to be used only as a reference. It could indicate city/country but not exact address.