Architects: Cristina García Dorce
Location: Tuéjar, Valencia, Spain
Architects : Cristina García Dorce, José Durán Fernández
Project Year: 2011
Photographs: Pablo Vázquez Ortiz
Project Area: 182.67 sqm
Technical Architect: Juan José Mollá Molina
Collaborators : Antonio Azorín Carrión, Marc Serrano Rosón, Adypau Ingeniería
A perimeter wall of 2.50 meters high surrounds the entire place. The place is a ditch, which favors the curved geometry of the site.
The only area of the project, where children play, is north-south oriented and illuminated by two patios facing each other: an entrance patio and a backyard with perspective. Also, there is a small place of toilets for children.
A unique space that has two patios, which gives freedom and protection to children.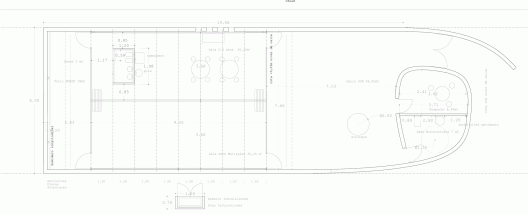 * Location to be used only as a reference. It could indicate city/country but not exact address.