Architects: architecture WORKSHOP
Location: Tokyo, Japan
Design Team: Koh Kitayama, Hiroko Hasama, Mariko Hama, Kim Young Woo, Shimpei Yamashita
Project Year: 2010
Photographs: Daici Ano
Project Area: 2751.4 sqm
Structural Engineer: Structural design office PLUS ONE
Mechanical Engineer: DAN Consultants
The project site is located in a densely built district of wooden houses. This is a large site relative to the townscape, so the site plan has been carefully arranged to match the grain of the surroundings. Three wings are arranged with a large, generous space at the center, and the places near the site boundary respond to the surrounding buildings and legal restrictions, arranged as if woven together with small volumes that respond to the surrounding alleys and openings.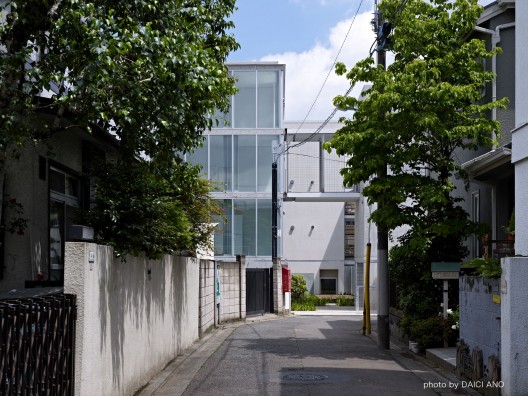 The dwelling unit is a split type (separated units) that uses balconies to link the open space at the center with the closed spaces surrounding the site. These connected units comprise large, adjustable distances and spaces with differing qualities, so they are experienced as far bigger than the spaces actually are. Due to the intersecting sightlines between the units, signs of life may be mutually sensed.
* Location to be used only as a reference. It could indicate city/country but not exact address.