Considered one of Paul Rudolph's greatest achievements, the 1970's Orange County Government Center is an icon of the late modernist era. Poor maintenance has lead to deterioration and in September a large flood caused extensive damage to the structure, forcing county officials to close the center. Since then, the county government has been calling for the building to be demolished. Last week, Orange County Executive Ed Diana proposed to replace the cultural icon with a $75 million, 175,000 square-foot mediocre building, offering only 22,000 square-feet of space more than the existing building. With renovation estimates around $67.2 million, or $40.9 million for a "less extensive upgrade", the architectural and preservationist communities are outraged. Continue reading for more. 
Orange County legislators are currently divided on whether to demolition or preserve the government center, and a vote may take place in April. Speak up now and help save this endangered brutalist legacy. Need more motivation? Check out the entire proposal for the "new" government center here. Find more information on how you can help save the Orange County Government Center here.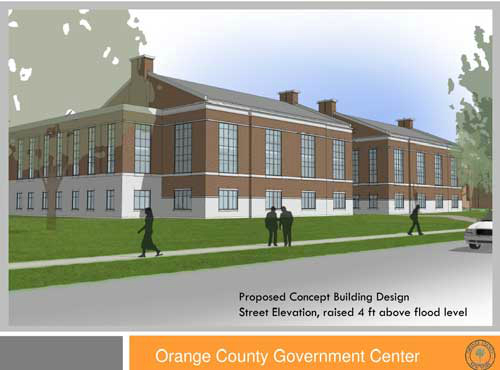 Reference: Culture Grrl, World Monuments Fund

* Location to be used only as a reference. It could indicate city/country but not exact address.