Architects: BP Architectures member of Collective PLAN 01
Location: Paris, France
Client: Ville de Paris/ SLA 18e
Project area: 576 sqm
Photographs: Courtesy of BP Architectures
On this very little plot it was impossible to challenge the two high level neighbours which have respectively 6 en 9 floors because a nursery can hardly have more than 2 floors. And feeting to the neigbours would have underlined the disproportion of the statures.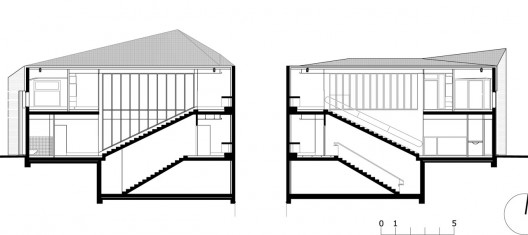 [BP] Architectures came up with an other idea : despite the narrowness of the plot, the buiding does not press itself against its neighbours. Then it becomes autonomious and it curls up on intself lihe a snail in it shell. indeed it fits to its little users.