The Gessi 316 Kitchen Faucet combines bright shades of metal with warm and smooth tones, with different patterns to create a minimalist high-tech look. With the intention of designing faucets suited for the modern kitchen where cooking, tasting, and socializing take place, with the prominence a kitchen faucet has within a kitchen space it easily becomes the character that expresses style and personality.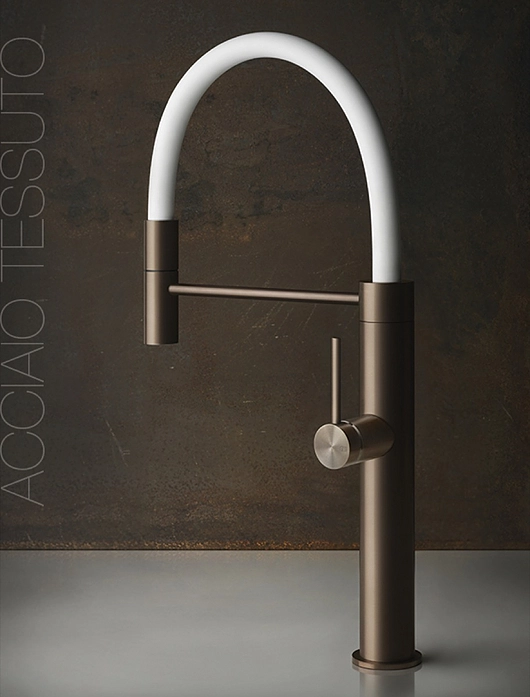 Gessi's Design Initiative
Gessi experiments with new design styles that consist of a "translation" in the private space of instruments that are either professional or inspired by other environments. Thanks to these instruments, the kitchen becomes a laboratory with a high content of technology and design.
The research of pleasantness in one's own private spaces leads, today, to the redevelopment of functional living spaces such as the kitchen. This room already represents a relevant part of a house project: a place full of technology and expressive possibilities.