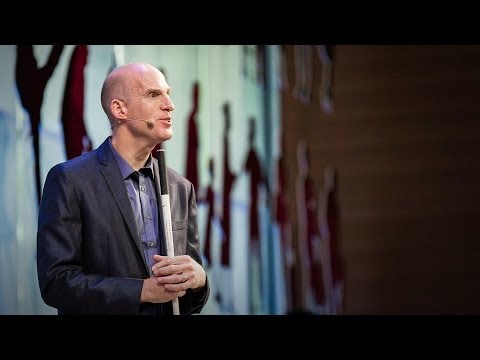 Cities are diverse places, home to a rich spectrum of people and lifestyles. Chris Downey, however, believes that there are only two types of people, "those with disabilities and those that haven't quite found theirs yet." Downey, a distinguished architect of over twenty years, lost his eyesight four years ago and found a new way of seeing the world. "If you design for the blind in mind, you get a city that is robust, accessible, well-connected…a more inclusive, more equitable city for all." Hear his story, contrasting his daily life before and after this newly found "outsight."
The latest incarnation of TEDTalks has finally arrived with TED2013: The Young. The Wise. The Undiscovered. This year's conference in Long Beach, California will host the largest number of speakers in TED history, more than 70, with more than half coming from TED's global talent search (which found "some truly astounding youngsters"). Another interesting change for this year? Many will present shorter speeches (most hovering about12 minutes, rather than the traditional 18) .
This year's conference features some speakers who are particularly interesting for the architecture world. See which ones from the Line-Up we're most excited to hear from, after the break…
In continuing with our coverage of the research of the GRASP Lab based out of the University of Pennsylvania, this recent TEDTalk 2012 outlines some of the unique opportunities that can be explored and possibly implemented in the near future with robots that fly. From an architectural and construction perspective, a wide variety of tasks can be accomplished. While still only on a small scale, the demonstrations in the video showcase a myriad of diverse abilities that are achievable.  The quad rotor robots are able to navigate complex geometry through the use of onboard laser scanners and cameras. The video also demonstrates the ability of these robots to work together in swarms for tasks such as assembling a scale building based on a programmable blueprint. Watch the video to see what the future may hold for a fully automated construction site.