Radical  Craft was awarded third for their proposal Soms Atoll for the World Sustainability Center (one of the winning proposals by KOW was previously featured on AD).  For the project, the architects questioned the possibility of the World Sustainability Centre in Friesland creating a new interpretation of the relationship between the man-made and the natural.
More about the proposal after the break.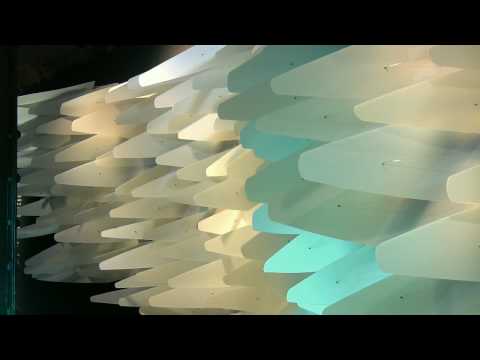 Our friend Rob Ley sent us info on their latest installation, Reef, which we'll be checking out next week. Reef, an installation by Los Angeles Designers Rob Ley (Urbana) and Joshua G. Stein (Radical Craft) is currently on view at Storefront for Art and Architecture in New York City. This kinetic sculptural installation takes advantage of new Shape Memory Alloy (SMA) technology to create a responsive environment.
For more information, go to Reef official website.
Los Angeles is often portrayed as the example of the car-friendly city. The traditional image of the town is an endless pattern of single family dwellings, interconnected by traffic-clogged freeways, where transit is undeveloped and the air is choked with smog.
However, Los Angeles is changing. The city's Transport Authority has planned in the last years a series of measures aiming to improve quality of life through improving transit and walking and providing alternative to car commuting.