This week our Architecture City Guide is headed to Columbus; Indiana that is. We have already made the trip to Columbus, Ohio. This lesser known Columbus only has a population of 44,000 people, but for what it lacks in size it makes up in architecture. Columbus, perhaps, has more notable modern architecture buildings per capita than any city in the United States. In fact, it was much harder narrowing the list down to 12 projects than finding enough for the city guide. With the buildings not on the list, it will be impossible to please everyone. Notably our list doesn't even include Romaldo Giurgola's Columbus East High School, Cesar Pelli's Commons Centre and Mall, and SOM's Republic Newspaper Building. Take a look at the 12 on our list and add your favorites in the comment section below.
The Architecture City Guide: Columbus list and corresponding map after the break.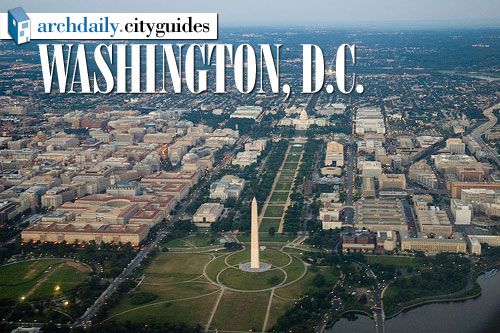 Welcome to the Architecture City Guide series.  Here at ArchDaily we thought this series could especially be put to use during the upcoming holiday season.  Many will be traveling to see family, having family visit, or taking a New Year's vacation to a new city.  Here is a small City Guide list, starting with Washington D.C.
We want to hear from you, share with us your City Guide list for buildings in Washington D.C.  More cities to come, so be sure to check back.
Follow the break for our Washington D.C. list and a corresponding map!
When the Chicago Magazine shared Robert Sharoff's piece on the late Harry Weese with us, it piqued our interest and we began to took a closer look at the life and work of this talented architect.   As Sharoff notes, at Weese's prime, he was the leading architect of Chicago – a man focused on historic preservation and focused on manifesting Miesian principles in a new light.  Sharoff's and our deeper look into Weese's work is an attempt to infuse the architect's reputation with positivity, not letting his architectural achievements become clouded by his later struggle with alcohol.
More about Weese's life and projects after the break.