Architects: Kube Architecture
Location: Great Falls, Virginia, United States
Structural Engineer: Stearns Engineering Company
Construction: MT Puskar
Year: 2009
Photographs: Paul Burk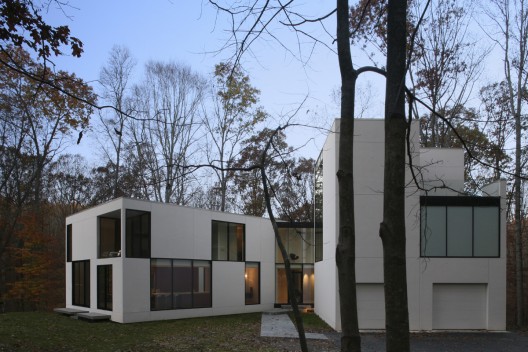 Graticule House is located in Great Falls, Virginia.  Immersed within its forested site, the home's stark white color stands out against the natural  browns and greens that surround it.  Designed by David Jameson Architect, interior spaces merge into exterior spaces creating a unique dialogue with the home and its site.
Architects: David Jameson Architect
Location: Great Falls, Virginia, USA
Contractor: MT Puskar Construction
Project Year: 2009
Photographs: Nic Lehoux Photography