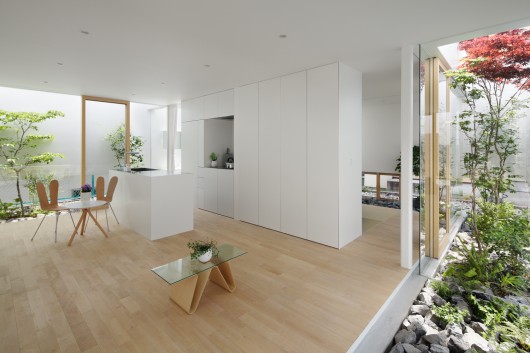 Architects: ma-style architects
Location: Fujieda, Shizuoka Prefecture, Japan
Architect In Charge: Atsushi Kawamoto, Mayumi Kawamoto
Area: 73 sqm
Year: 2012
Photographs: Nacasa & Partners Makoto Yasuda
The concept proposal for Vietnam's Pavilion at Expo 2015 in Milan focuses on mixing settlement and settled agriculture to create the future's space – the space where settlement and settled agriculture include each other. Titled the Pavilion of dream terraces (field), the building by H&P Architects is created from steel structure frames, which have a large amount of modules – the longest one being 7.5m – that are connected by simple joins or overlapping. More images and architects' description after the break.
Architects: mA-style architects
Location: Fujieda, Shizuoka Prefecture, Japan
Design Team: Atsushi Kawamoto, Mayumi Kawamoto
Project Year: 2012
Photographs: Kai Nakamura