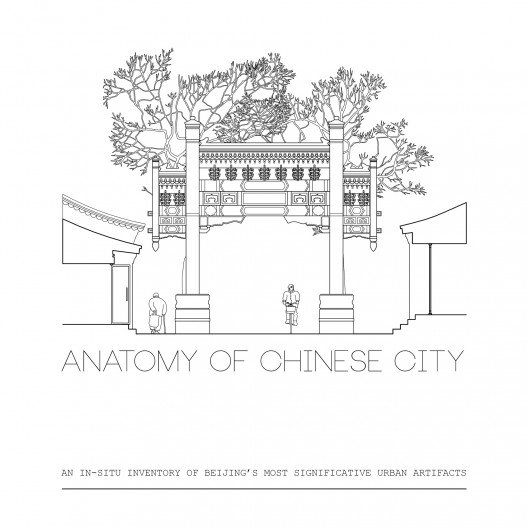 In cities around the globe, change happens almost instantly. Buildings rise, buildings disappear, and skylines morph before one's eyes. There is no better example of this, of course, than China. From Ordos to Shanghai, Chinese cities are in a constant state of flux, as the Chinese people willfully abandon signs of the past and embrace the new.
Of course, it's one thing to know this fact; it's quite another to witness it firsthand, to experience this urgent impetus to demolish and demolish in order to build, build, build, and build. In the face of such large-scale, exponential urban development, it's easy to feel powerless to suggest another path.
However, in publishing Anatomy of a Chinese City, that is exactly what two young architects have done. By taking the time to observe the "urban artifacts" that make a Chinese city unique, compiling over 100 drawings of everything from buildings to bicycles, Thomas Batzenschlager and Clémence Pybaro have preserved a piece of Chinese history that is quickly going extinct. 
In a world where, in the race for progress, quotidian realities are erased unthinkingly, Anatomy of a Chinese City is not just a resource, but a call-to-action, reminding us to slow down and observe the very human context that surrounds us.
Read more about Anatomy of a Chinese City, after the break…