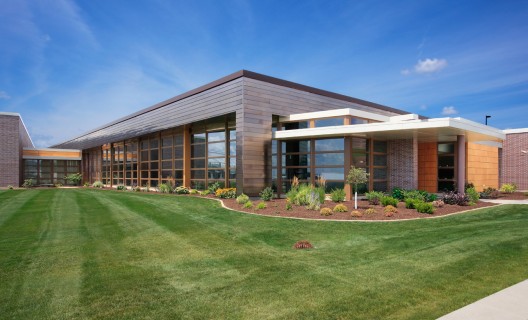 Architect: OPN Architects
Location: Cedar Rapids, Iowa
Project Year: 2009
Photographs: Wayne Johnson, Main Street Studio 
Designed by OPN Architects, the Kirkwood Horticulture Building at Kirkwood Community College is a 40,000sf facility that houses the burgeoning floral and horticultural program for its host school.  In addition to typical academic programs such as lecture halls, office space, student commons, and laboratory facilities, the complex also includes an 8,500sf greenhouse for production.  More images and architect description after the break.