Architects: OFIS Architects
Location: Borisov, Belarus
Architect In Charge: Rok Oman, Spela Videcnik
Project Team: Janez Martincic, Rok Gerbec, Andrej Gregoric, Konstantine Bogoslavsky, Janja Del Linz, Katja Aljaz, Ana Kosi, Ieva Cicenaite, Grzegorz Ostrowski, Filip Knapczyk, Sergio Silva Santos

Area: 6108.0 sqm
Year: 2014
Photographs: Tomaz Gregoric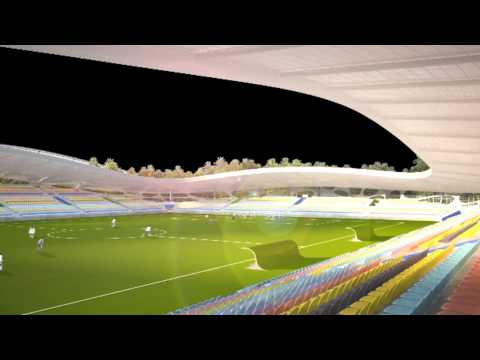 Our friends from OFIS arhitekti shared with us a video they made for the Football Stadium for FC Bate Borisov of Belarus. The opening is planned for 2012, and will host 13,000 seats. Amazing work!