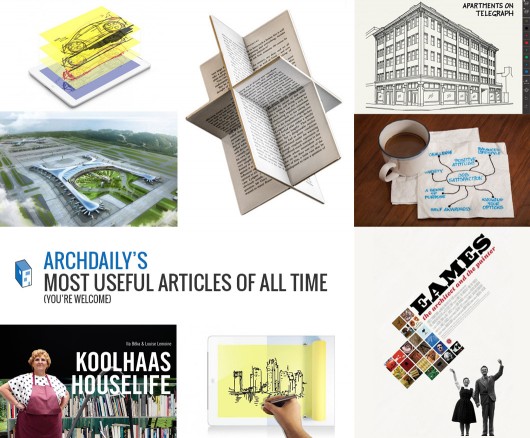 As summer draws to an end and we enter into the last quarter of 2014, we decided to round-up a selection of the most useful articles we've published over the past three years. Ranging from The 40 Architecture Documentaries to Watch in 2014 to The 10 Most Overlooked Women in Architectural History, we've also brought together app guides, career tips, and city guides. Alongside links to open-source CAD files and cut-out people, we've also featured book recommendations, study tips, and links to our complete coverage of some of the world's major architectural events and prizes. Delve into our collection and discover what our readers have found most useful!
As probably you were expecting, here are the 10 most popular projects of 2012! Thanks to all our readers and collaborators for this great year. Happy 2013!
The New Year is almost here! Before you head out to celebrate, check out the most retweeted articles of 2012. From the world's first underwater hotel to a list of the most helpful apps for architects, this round up will not disappoint. Cheers!
The complete, top ten list after the break. 
Before we welcome the new year, lets take a look back at ArchDaily's most popular articles of 2012. From inspiring projects to influential editorials, this top ten list illustrates some of the year's most important moments. Review them all, after the break.