Architects: Architectural Bureau G.Natkevicius & Partners
Location: Kaunas, Lithuania
Structural Engineering: JSC PROJEKTIKA, O.Liutkevičienė
Lighting: PROMODUS IO
Project area: 984 sqm
Project year: 2009
Photographs: G.Česonis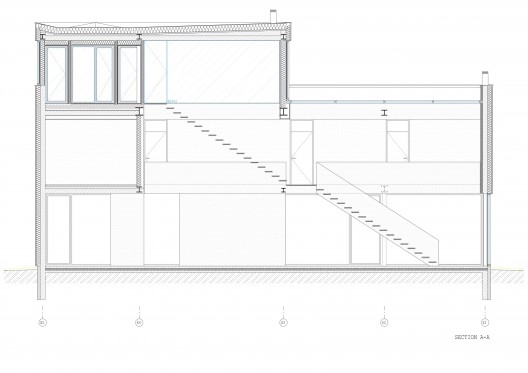 This is a design firm owner's home. A four member family house. The house stand on the hill as on the mound. From all sides house is surrounded of a river valley. Fantastically beatiful views is the reason why house has a lot of glass. Extrenal views are part of the interior.
On the roof of a recreation area there are: sauna, jacuzzi and a terrace, which offers 180 degrees excellent views.

Facade is lined in graphite color TRESPA ATHLON panels. Black color helps integrate the building into the environment, especially at night.

* Location to be used only as a reference. It could indicate city/country but not exact address.