Architects: Hansjoerg Goeritz Architekturstudio
Location: Vaduz, Liechtenstein
Collaborators: Anne-Claire von Braunmühl, Stefan Höpfinger, Mario Bearth, Marc Berliat, Fritz Eggenberger
Local Architects: FrickArchitekten AG
Project Year: 2008
Photographs: Jürg Zürcher
Products used in this project: FSB, Door & windows hardware.
Following the success of the Hansjörg Göritz Architekturstudio in an international European competition of the year 2000, seven years of planning and implementation are now completed. Today the built exterior and interior spaces manifest not only his interpretation of democratic separation of powers within the Alamannic cultural region of the Alps' Rhine River valley. They also stand for a conscious understanding of an architecture of urban contiguity, whereby the original masterplan of Luigi Snozzi has been newly reinterpreted.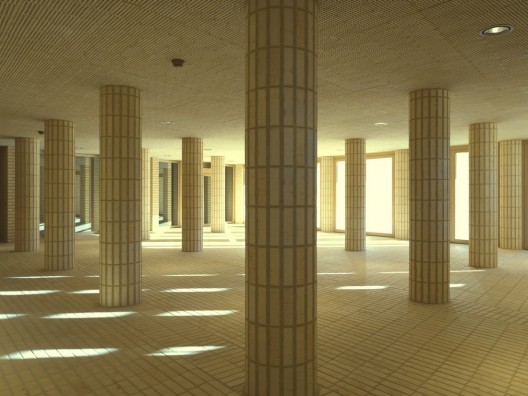 At the same time the pure and meticulous materialization of the new context rejects generic easy conventions, and strive for an architecture of space and timelessness. It is this very elementary and sustainably durable quality that makes use of non-renewable resources according to rigorous Minergy-Standards. In the plenum the sublime art of Sabine Laidig creates a synthesis with this space creation of simplicity.
PRODUCTS IN THIS PROJECT
Door & Window Hardware:FSB