Architects: Agence Bernard Bühler
Location: Bordeaux, France
Consulting Engineers: ETBA (Béton) MATH ING. (thermique) EUROVRD (VRD)
Area: 1,080 sqm
Year: 2010
Photographs: Vincent Monthiers, Desiree Castillo
The project involves the construction of 12 townhouses in Bordeaux. It is at the end of a narrow street, near the banks of the Garonne.
The houses are divided into two buildings. This allows both to sequenced the facade on the street and leave the possibility of having an access to the rear plots in anticipation of their future development.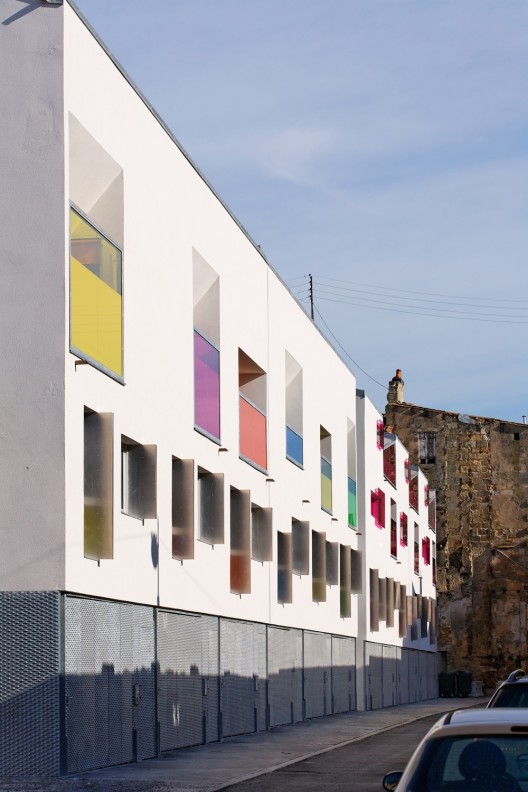 The houses have each an individual entry and two parking spaces in the building. On the ground floor of all dwellings, are the parking, pantry and entrance. The other levels are organized in floor night (bedrooms, bathrooms) and floor of life (living room and kitchen).
The houses have a unit in both as the architectural style as in the uniformity of materials used.
Work on the rhythm of the facades, the presence of guard body colored glass, the large terraces on the top level, the loggias "dug" in the facade, the aluminum projections to the bedroom floors etc.., Are all elements architectural favorable to the quality of the project.
* Location to be used only as a reference. It could indicate city/country but not exact address.