Architect: Reiulf Ramstad Arkitekter (RRA)
Location: Fuglevik, Norway
Project Area: 130 sqm
Project Year: 2011
Photographs: Courtesy of Reiulf Ramstad Arkitekter
The house is designed around the concept of a mono-view, meaning that the house opens up to the landscape in one direction only. This gives the entire indoor experience a sense of unambiguous orientation and intensifies the sense of bringing the landscape into the house.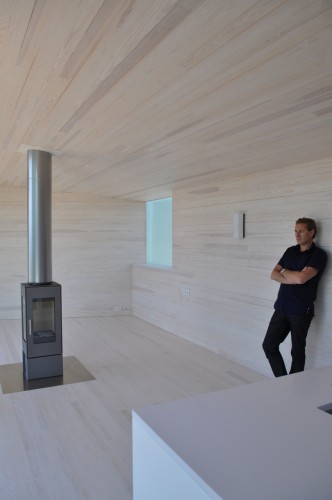 * Location to be used only as a reference. It could indicate city/country but not exact address.