Architect: THREE.BALL.CASCADE.Architecture Design Office.
Location: Okayama City, Japan
Contractor: KONO CO.,LTD.
Structure Engineer: Shuji Tada
Site Area: 250 sqm
Total Area: 200 sqm
Photographs: Courtesy of THREE.BALL.CASCADE.
The site of this duplex house is near an industrial area, with big highways and factories, in Okayama City. The narrow shape runs south to north. THREE.BALL.CASCADE. designed the house for line, light and motion.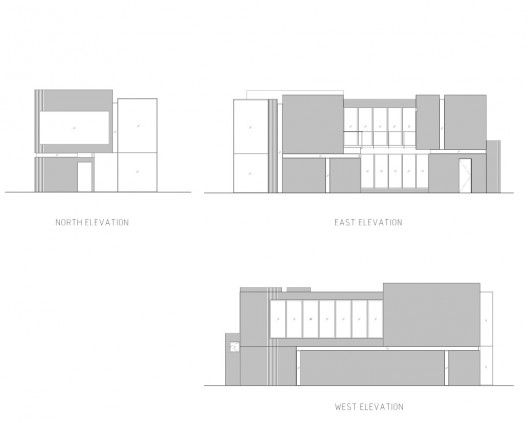 * Location to be used only as a reference. It could indicate city/country but not exact address.