architecten de vylder vinck taillieu
BROWSE ALL FROM THIS FIRM HERE
↓
02:00 - 12 May, 2017
https://www.archdaily.com/871034/pc-caritas-architecten-de-vylder-vinck-taillieu
Antonia Cayupe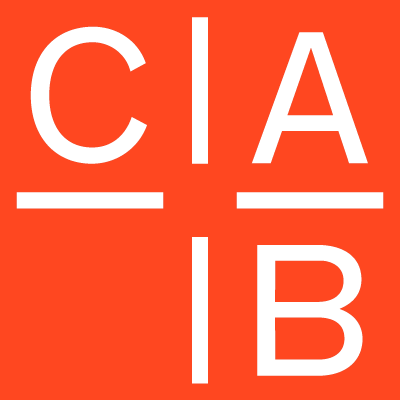 11:00 - 6 March, 2017
The Chicago Architecture Biennial has announced the list of participants invited to contribute to the event's second edition, which will be held from September 16 to January 7, 2018 in Chicago. More than 100 architecture firms and artists have been selected by 2017 artistic directors Sharon Johnston and Mark Lee, founders of Los Angeles–based Johnston Marklee, to design exhibitions that will be displayed at the Chicago Cultural Center and throughout the city.
"Our goal for the 2017 Chicago Architecture Biennial is to continue to build on the themes and ideas presented in the first edition," explained Johnston and Lee. "We hope to examine, through the work of the chosen participants, the continuous engagement with questions of history and architecture as an evolutionary practice."
https://www.archdaily.com/806671/chicago-architecture-biennial-announces-list-of-2017-participants
Patrick Lynch
15:00 - 18 October, 2016
Architects

Location

Kortrijk, Belgium

Project Year

2016
https://www.archdaily.com/796423/tangram-architecten-de-vylder-vinck-taillieu
Daniela Cardenas
01:00 - 2 February, 2015
Architects

Location

Ghent, Belgium

Collaborators

Olivier Goethals, Sofie Lieben, Sander Rutgers, Rosie van der Schans, Sebastian Skovsted, Dawid Strebicki

Project Year

2013

Photographs
https://www.archdaily.com/593194/kavel-houses-architecten-de-vylder-vinck-taillieu
Daniel Sánchez
01:00 - 15 May, 2014
A year in the making, Krumbach in Austria has unveiled seven eye-catching bus shelters which have turned the world's gaze on the tiny village. Designed by internationally renowned architects such as Wang Shu, Sou Fujimoto and Smiljan Radic, who worked in collaboration with local architects and craftsmen, the whimsical structures will put the village of 1000 residents on the map.
Curator Dietmar Steiner praised the commitment of those involved, saying "the entire project succeeded because it was supported in the most generous fashion by more than 200 people." This included the architects, who took up their projects for little more than a free holiday in the area and the chance to engage in an unusual challenge. However, BUS:STOP was not merely a vanity project: Verena Konrad, Director of vai Vorarlberger Architektur Institut, noted that the project was important for "the successful connection of infrastructure and mobility for the rural area."
See images of all 7 shelters after the break
https://www.archdaily.com/506961/bus-stop-unveils-7-unusual-bus-shelters-by-world-class-architects
Rory Stott
01:00 - 29 October, 2013
Architects

Location

Belgium

Area

99.0 sqm

Project Year

2008

Photographs
https://www.archdaily.com/442380/house-h-architecten-de-vylder-vinck-taillieu
Javier Gaete
01:00 - 24 October, 2013
Krumbach, a small Austrian village of 1000 inhabitants, is not the place you'd expect to find structures from a variety of architecture's biggest names. But thanks to Verein Kultur Krumbach, a new association dedicated to encouraging culture in the village, that's exactly what's happening, with seven international architecture firms agreeing to design bus stops for Krumbach.
Read after the break to find out more about the seven designs.
https://www.archdaily.com/441385/world-famous-architects-design-bus-stops-for-tiny-austrian-village
Rory Stott
00:00 - 16 June, 2013
BUS:STOP Krumbach is a recently initiated project in the Bregenzerwald region of Austria that will bring together seven well-known architecture offices from around the world, pair them up with seven local architects and allow the pairs to work together on the design of seven new bus shelters in the town of Krumbach. A true collaboration between tradition and innovation, national and international, BUS:STOP hopes to create a series of small and functional buildings with their own unique characters that tell not only the story of these architects, but also of this special region.
For the list of participating offices and to learn more about BUS:STOP, read on. 
https://www.archdaily.com/389079/bus-stop-krumbach-7-architects-7-buildings-7-statements
Barbara Porada
00:00 - 28 February, 2012
Architects

Location

5256 Heusden, The Netherlands

Structural Engineering

Arthur De Roover Structureel Ontwerp, Gent

Technical Engineering

IADB, Gent

Client

Dac Malpertuus

Area

400.0 m2

Project Year

2009

Photographs
https://www.archdaily.com/210118/malpertuus-veterinary-clinic-architecten-de-vylder-vinck-taillieu
Victoria King
00:00 - 24 February, 2012
Architects

architecten de vylder vinck taillieu - Jan De Vylder, Inge Vinck, Jo Taillieu

Location

Braives, Belgium

Design Team

Jan De Vylder, Inge Vinck, Jo Taillieu, Sebastian Skovsted, Olivier Goethals

Structural Engineering

Arthur De Roover structureel ontwerp, Gent

Area

182.0 m2

Project Year

2011

Photographs
https://www.archdaily.com/209414/house-rot-ellen-berg-architecten-de-vylder-vinck-taillieu
Victoria King
00:00 - 23 February, 2012
Architects

architecten de vylder vinck taillieu - Jan De Vylder, Inge Vinck, Jo Taillieu

Location

Schaerbeek, Belgium

Design Team

Jan De Vylder, Inge Vinck, Jo Taillieu, Lauren Dierickx, Gosia Olchowska

Structural Engineering

UTIL Structuurstudiescvba, Brussel

Area

99.0 m2

Project Year

2011

Photographs
https://www.archdaily.com/209132/house-bernheimbeuk-architecten-de-vylder-vinck-taillieu
Victoria King
00:00 - 20 February, 2012
Architects

architecten de vylder vinck taillieu - Jan De Vylder, Inge Vinck, Jo Taillieu in collaboration with Joris Van Huychem

Location

Ghent, Belgium

Design Team

Jan De Vylder, Inge Vinck, Jo Taillieu, Joris Van Huychem, Sander Rutgers, Lauren Dierickx

Area

304.0 m2

Project Year

2011

Photographs
https://www.archdaily.com/209104/house-bm-architecten-de-vylder-vinck-taillieu
Victoria King