Both of Hyline's HY30 and HY40 Glass Systems were used in new private residence, in Porto, Portugal. Architect, Raulino Silva, conceptualize a minimalistic design and desired systems that would conceal their structural functionality.
Hyline's window systems were well suited for this and worked in harmony with the design intention, maximizing glass surface area, with thin window frames and mullions.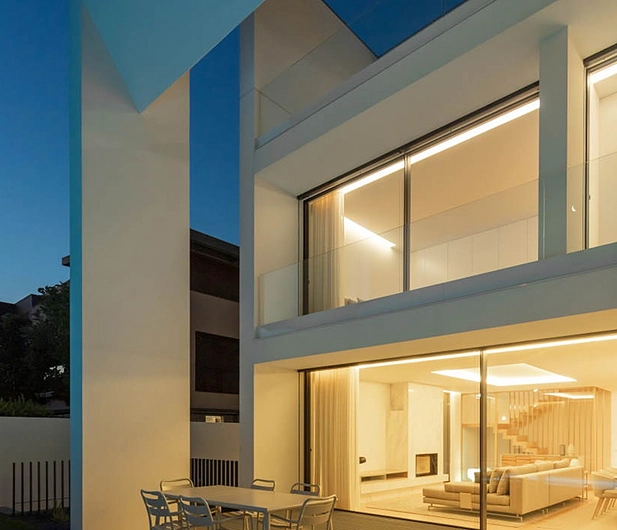 The end result was maximum transparency that created a sense of continuity between the interior and exterior. This was further enhanced through Hyline's integrated floor system, hiding the bottom structure completely.