Standard Hydraulics' valves are highly reliable and precise to provide optimal control of heating and sanitary water circuits. Control is the key to comfort, energy saving and safety.
Safety and water saving
Standard Hydraulics offers a wide range of protection and safety devices for sanitary water installations. Their experience in the sector helps to prevent health risks and reduce unwanted water losses. The balancing of heating and cooling circuits is a necessity to guarantee a uniform and controlled distribution of energy throughout the network.
Hydraulic Safety Unit
A hydraulic safety unit protects the hot water heater or accumulator against the risk of explosion due to overpressure. The integrated safety valve automatically releases the water until the pressure falls below the nominal value.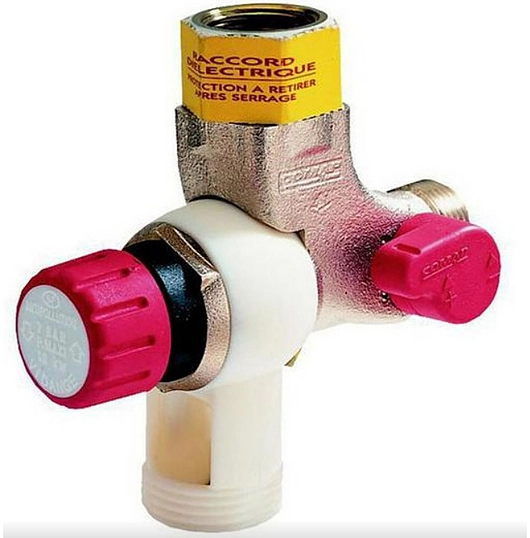 The installation of a safety group is mandatory in any hot water heater by accumulation.
Easy, fast and versatile
Designed to cover a wide range of applications and types of constructions, their connection systems help to realize a perfect installation, independently of the technical requirements. Standard Hydraulics systems are fast, safe and easy to install, saving time and money.
Benefits
Complete technical support
Saves time during assembly
Precise regulation
Complete range that meets all the needs and areas of application