Fisher & Paykel appliances were used in new private residence in Texas. The Adobe style inspired home, designed by architects Arthur Furman and Annie-Laurie Grabiel, aimed for a simple shaped house with a modern feel. The house was designed for an architectural photographer, Casey Dunn, whose initial focus was on the character and form of the house, eventually a part of the brief became designing for a future family, and his future wife, who is a baker. A large part of the brief included the design of a multifunctional, open plan kitchen.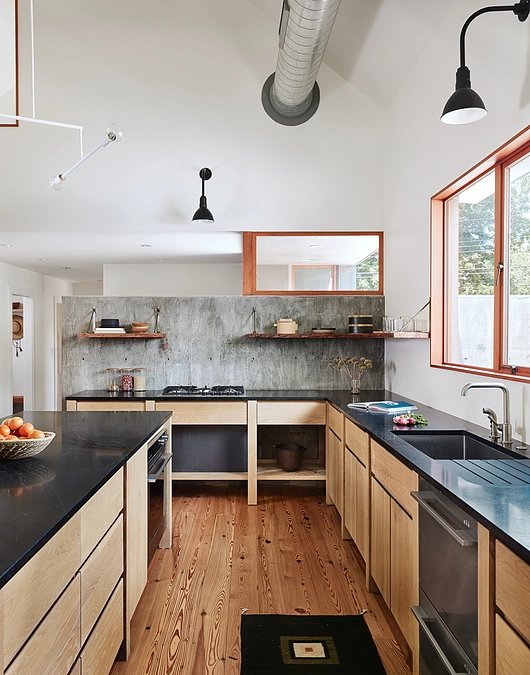 Fisher & Paykel products were selected for the kitchen appliances, as they match the sleak and modern design, and offer seamless integration with the clean lines of a minimalistic kitchen. With easy-to-use functions, the owners are able to focus more on the creative, social aspect of cooking and let the appliances take care of the rest.
A part of the kitchen design included a separate oven and stove. The built-in oven was placed in the kitchen island since there was no space for a wall-mounted oven. The steel cooktop was placed on one of the kitchen side counters. This intentional design decision creates a space where the family can cook and enjoy the kitchen together.
The appliances used from Fisher & Paykel included:
• Freestanding French Door Refrigerator Freezer, 90cm, 569L, Ice & Water
• Double DishDrawer™ Dishwasher, Sanitise
• Oven, 60cm, 11 Function, Self-cleaning
• Gas on Steel Hob, 90cm