Mirage has looked at the finest marbles and faithfully reproduced them in porcelain stoneware to mimic the depth, the wealth of detail, and the random veining patterns. In this collection, each slab offers all the thrill of a work of art that is marble.
COSMOPOLITAN collection offers seven different marble effects, two finishes, four sizes from 800x800 up to 1200x2780, as well as striking, book match compositions. The allure of marble opens up a world of possible compositions for interior designs.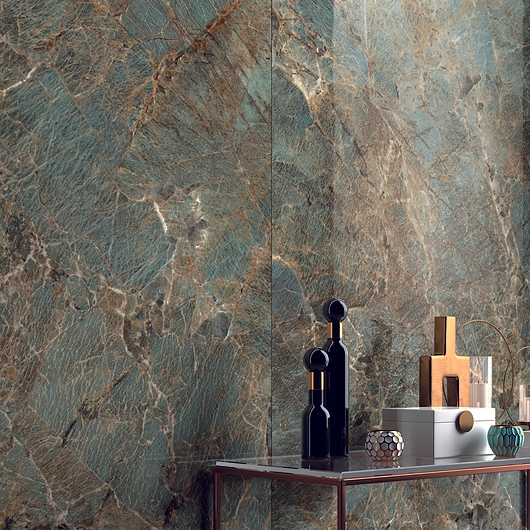 Mirage designs and produces porcelain stoneware floors and coverings for commercial, public, and residential spaces. Their Italian ceramics are produced in an environmentally-friendly manner. A vast product range of coverings and floors allows Mirage to meet the technical specifications of very different types of surface - small measurements, ventilated facades, and raised floors.