Luum Architects built its second office. Together with the office in Ostend, the new office in Ghent is also a manifesto. With it's facade consisting of stabilized aluminium foam by Cymat, the building stands as a silver box, with prominant openings on the facade with a black frame. Architecture and interior in its essence, the simple, elegant design consists of one plane with different openings being extruded solids and intruded voids.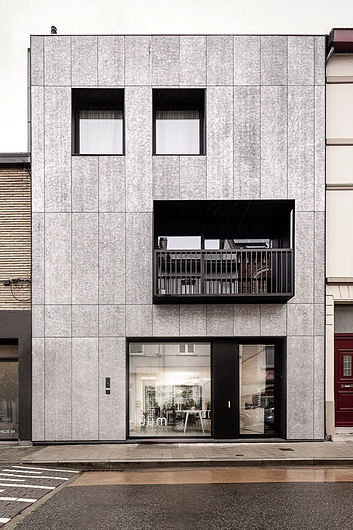 A concept behind the design of the new office, was to create a space that speaks of and focuses on the future. Responding to and taking into account the factors that are increasingly coming to the fore today. The current architecture debate certainly inspired the ambitions of the project.
Luum Architects prioritise current issues, having special focus on research by design as a method of application in urban planning. Other units such as Luum interiors unit, and the Luum lab also ensure this holistic view of architecture is addressed. The spaces in their office have been designed to aid designers by creating the space necessary for this research to be conducted.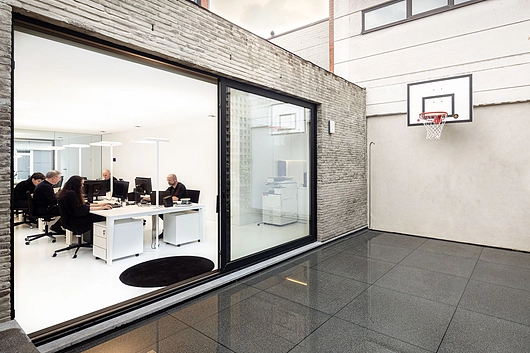 The interior of this office was therefore designed like a laboratory. Here, the austere and finely detailed environment creates a place where creativity and inventiveness can grow luxuriantly, just like the vertical garden along the water surface.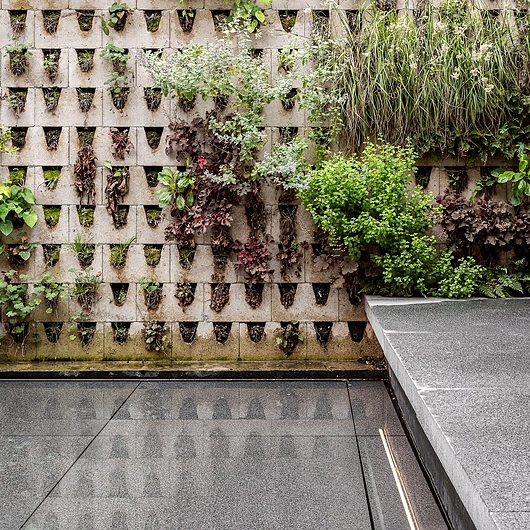 Using the Aluminium foam by Cymat for the cladding of the facade, stays true to the forward-thinking future Luum Architects aims to embody.
Project Details
Product Details
Alusion™ Stabilized Aluminum Foam Properties
Modern and dramatic appearance.
Contains up to 100% recycled content.
Acoustic Absorption Properties.
Non-Combustible with a flame spread of zero.
Highly corrosion resistant.
The strength, durability, and resilience of aluminum.
Sizes: L, 1220 mm W x 2440 mm L, 1220 mm W x 3048 mm L, 1220 mm W x 3660 mm L (4' x 8', 4' x 10', 4' x 12') Custom sized & longer panels also available upon demand | Standard thicknesses available in 12.7mm, 25.4 mm and 43.2 mm (1/2", 1" & 1.7")
The aluminum foam panels can be resin coated, and water jet cut with a specialized WJ process only by Cymat Technologies Ltd. Special powder coatings and wet paints can be applied which render the product 100% salt resistant and chemically resistant.
For more information about this product visit Stabilized Aluminum Foam Medium Cell Panel - Alusion™ product page.