Aurubis offers copper for roofs and façades treated with a variety of factory-applied surface treatments to create various stages of oxidation and patination. The surface finishes in the Nordic Copper range include varying intensities of brown oxidation and green or blue pre-patination. Aurubis provides prefabricated systems for the material as well.
Nordic Bronze
An alloy of copper and tin with a similar color to Nordic Standard copper finish. When exposed to the atmosphere, the surface will change gradually to a stable, dark chocolate brown or even black shade.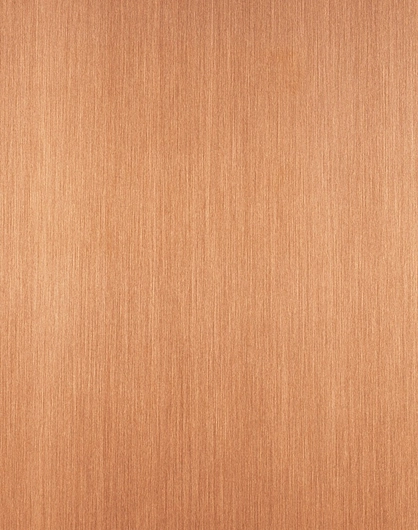 Combining Nordic Bronze with other Nordic Copper surface finishes such as Nordic Royal will create various interesting visual effects.
Technical Details
| | |
| --- | --- |
| Thickness range | 0.5-2 mm |
| Maximum width | 800 mm |
| Delivery forms | Sheet, coil |
Production Process
Copper sheets and strips go through a carefully controlled pre-oxidization and pre-patination process to immediately provide the same brown oxidized and green or blue patinated surface that would develop naturally over. The pre-patination process encourages the natural patina to continue forming through environmental exposure, dependent on the local atmosphere and rainfall.
Custom-Made Surface Finishes and Forms
Aurubis regularly works with designers to explore custom-made copper surface finishes and forms. Custom options can include:
Imaging or text printing surfaces
Profiled sheets and pressed surfaces
Perforated or expanded copper sheets
Planning and Installation Support
Aurubis can achieve different architectural effects of texture and scale using different installation techniques and systems – ranging from traditional standing seam sheet installation to panels, cassettes and other pre-fabricated systems.