Energy company is located in Zwolle, The Netherlands, and is a building designed for energy efficiency. Its design was developed by Sacon B.V. Architects in 2016, with the objective of generating an energy-neutral construction that could increase the well-being of its employees, as well as improving the indoor air quality, and being eco-friendly.
For achieving a sustainable and energy-efficient project, the architects opted for low-energy lighting combined with daylight control, using VELUX Modular Skylights, which also provide ventilation. They also used photovoltaic cells to fulfill the remaining energy demand. The building received the highest achievable BREEAM certificate standards scores.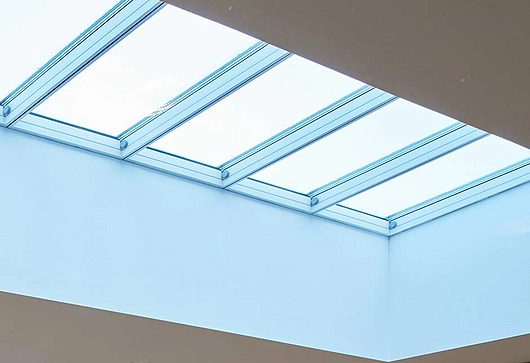 This VELUX Modular Skylight is a solution composed of a single row of modules, able to light up hallways, corridors, and large rooms. Using multiple rows it's ideal for large open areas.
Longlight can reduce the cost and speed up the interior work, and has a subtle expression.