Cupa Pizarras R&D team focuses on developing new solutions in natural slate. CUPACLAD Design is the result of their work, a group of ever-growing concepts that show the boundless possibilities of natural slate rainscreen cladding systems.
The best way to cover and isolate facades now offers us a new concept: Ascent. This design is constructed by combining two types of slate: 40 x 20cm rhomboid, and 50 x 25 trapezoid-shaped natural slates.
Slates are fixed with 4 stainless steel flat-headed screws, specially designed for natural slate by the R&D team. Each piece has 4 fasteners to fix them perfectly. Ascent, the fourth CUPACLAD Design concept released to the public proposes a dynamic style based on simple geometric shapes. When applied to the facade of a tower this new concept creates dynamism and volume with a combination of organic shapes.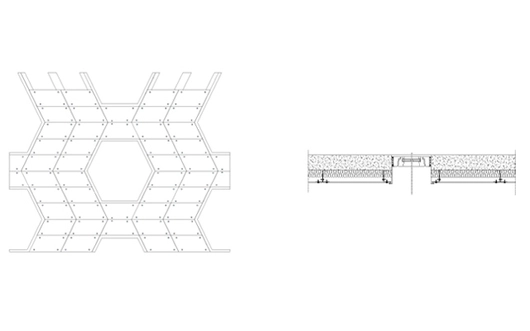 This new design seeks to show the possibilities of natural slate through different shapes. Specially designed for high buildings like towers, where volume and movement sensation are reinforced.
Discover the design possibilities with CUPACLAD Design

CUPACLAD Design is born as a challenge for innovative architects, to encourage the design of revolutionary projects with natural slate, an efficient, durable and sustainable material.
Natural slate is a unique material that lasts for more than 100 years and adapts perfectly to any type of project and facade. CUPACLAD® systems have been specially designed to adapt slate to the newest design trends, which seek more ecological, durable and, at the same time, attractive solutions.