Inspiration is a funny thing: when you need it is nowhere to be seen, and just when you're not expecting it, it can blindside you in the least convenient of places. Here's ten inspirational TED talks for architects (in no particular order) from people with broad and unique views on architecture. Some might enlighten, educate or even enrage you – at the very least they should get those creative juices flowing a little better.
Take-in these ten TED talks after the break…
The considerations regarding urban regeneration are far and wide. From the reuse of derelict infrastructure – like WORKac's project in St. Petersburg's New Holland Island - to the master-planning of cultural communities – like the design of Saadiyat Island in Abu Dhabi - to the development of an entire districts – like Foster + Partner's master plan for the West Kowloon Cultural District in Hong Kong – the design of cultural centers that range in program, function and attraction have been a keystone in redeveloping the cultural impact of cities.  The "Bilbao Effect" is still cited as proof that architecture has the capacity to revitalize cities centers and elevate their status in global design with these "architectural trophies".  If you Build it, Will They Come?: New Cultural Projects in Abu Dhabi, Hong Kong and St Petersburg is a talk, organized by The Architectural Foundation that explores the relationship between grand urban cultural projects and the developmental strategies that are unique to each city.  The discussion focuses on presentations from designers of the aforementioned projects in an effort to find both the specific relationships that exist between development and the site as well as the general understanding of how cultural centers thrive and revive the urban environment.
More on each project after the break..
As we've mentioned before, Irish designer Eileen Gray was undoubtedly one of the most influential, and most overlooked, designers of the 20th century. However, a new Kickstarter campaign aims to put that right once and for all. The campaign is seeking funds to help renovate Gray's seminal house, E-1027, for the production of a feature film about the architect. 
It's a rarity that the architecture community is presented a chance to indulge in a Peter Zumthor lecture. Often referred to a architecture's reclusive "man of mystery", the Swiss legend has produced a handful of projects so eloquently designed that they have captured the attention of the world. In honor of his mastery, RIBA awarded Zumthor with the institute's prestigious Royal Gold Medal in February. In this video, he gives the 2013 Royal Gold Medal Lecture at the RIBA, focused on the theme of Presence in Architecture.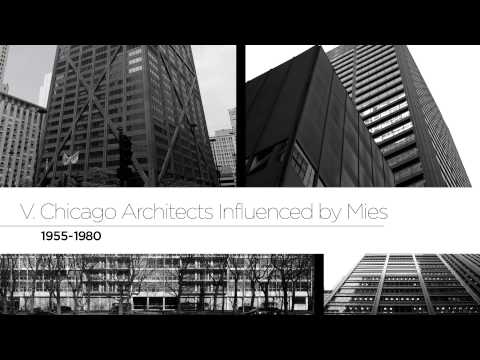 When emigrating from Germany in 1938 to head Chicago's Armour Institute, Ludwig Mies van der Rohe was challenged with two tasks: first reform the schools curriculum to his "back-to-basics" approach and then develop plans for a newly expanded 120-acre campus for the creation of Illinois Institute of Technology, a product of the Armour Institute and Lewis Institute merger. Mies was able to exceed both challenges and the outcomes have had a lasting influence on Chicago and modernism for the past 75 years. In celebration of this legacy and Mies' 127th birthday, IIT complied this comprehensive video that features Mies' contribution to the modern landscape of their campus and city. 
Learn more about Mies' IIT master plan and building here on ArchDaily.
The Ponte Tower is a residential high-rise in Johannesburg, South Africa with a unique history and now a promising future. It was designed by architect Manfred Hermer in the 1970′s to be one of the most desirable places to live in the city, with an iconic, hollowed out interior, three-story apartments and rooftop jacuzzis. Over time, however, the building fell into disrepair and instead of serving as an icon of extreme wealth and prosperity, it became an icon of poverty and indifference. In still racially-divided South Africa, this was marked by the moving out of whites and the moving in of a primarily black population as property values plummeted. It has been associated with high levels of crime, a lack of sanitariness and even suicides, thanks to the building's hollow core.
Recently, however, the derelict Ponte Tower has received more attention from investors and the architect himself, who doesn't necessarily want to restore the building to its former glory but wishes to at least make it a decent place to live. The introduction of stringent security has encouraged more open-minded, middle-class citizens to move in, hoping for a profitable return as the Ponte Tower continues to grow in terms of value. Watch this featured video for more on the building's comeback and what it will mean for its current and future residents.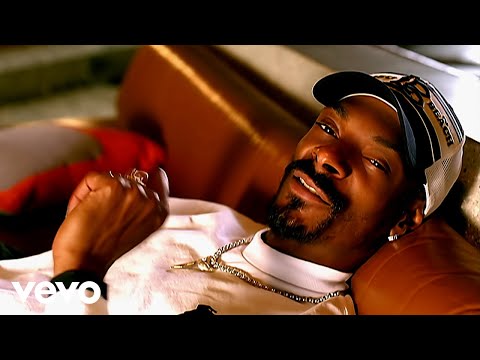 Question: What does Snoop Dogg, John Cleese, Lucy Liu and Jeff 'The Dude' Lebowski have in common? Simple, they have all, at some point in time, hung out in the living room of the space-age Sheats Goldstein Residence designed by Frank Lloyd Wright-disciple, John Lautner.
Read more about this amazing house and its unique owner after the break…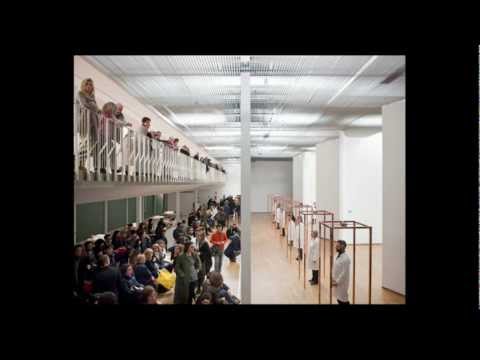 Harvard Graduate School of Design (GSD) recently held a lecture featuring performance artist Marina Abromović alongside OMA principle Shohei Shigematsu in the anticipation of the Marina Abromović Institute for the Preservation of Performing Art (MAI) 2014 opening. In the lecture, Shigematsu speaks about the process in which they transformed a former theater in Hudson, New York, into a structure that's capable of assisting the institute's mission to develop new kinds of performance, while functioning as a space for preserving and hosting historic performance pieces. Shigematsu references OMA's history of designing spaces that combine architecture and art, such as the Quebec National Museum and a recent collaboration with Kanye West.
More on this discussion after the break…
Steven Holl Architects collaborated with Spirit of Space to create two short films that capture the essence of Chengdu's newest sustainable micro-city: Sliced Porosity Block. Shaped by the distribution of natural light, this multi-use complex of five sun-carved concrete towers defines itself by the formation of three large public valleys that, not only supports a hybrid of different functions, but anchors the building into the surrounding urban fabric.
View an intimate account of these poetic spaces in the film above and then discover the ideas that inspired them in a conversation with Steven Holl below. The interview also includes an exclusive take on Holl's post-completion thoughts of Lebbeus Woods' last built installation: the Light Pavilion.
More information and images of Sliced Porosity Block can be found here on ArchDaily. 
BBC's Sarah Montague interviews Renzo Piano, the mastermind behind London's most controversial and newest skyscraper: 'The Shard'. Prior to the interview,  Montague spotted Piano blending into the crowd during the opening of the 310-meter skyscraper "spying" on the onlookers. When asked about this moment, Piano revealed the great advice he received from the prominent Italian film director Roberto Rossellini upon the completion of the Pompidou Center in Paris: "You do not look at the building, you look at the people looking at the building." It was during this moment that Piano observed "surprise" and "wonder, but not fear" amongst the onlookers – a reaction he seemed to be content with.
Despite Piano's attempt to refrain from controversy, it is hard to avoid when your design intends to celebrate a "shift in society" as does the 'Shard'. Change tends to stir mixed emotions and spark debate. However, being part of this "human adventure" as an architect is what Piano finds most rewarding. He states: "You don't change the world as an architect, but you celebrate the change of the world."
With awards season in full swing, Hollywood's sparkly razamtaz occupies our television screens. But what about the unsung, architectural heros of film?  What about the films that are less 'Schindler's List' and more 'Schindlers Hauser', less 'Wrath Of Kahn' and more 'Louis Kahn'.  We look past the panoply of stars to bring you 30 of the best Architecture Documentaries which will provoke, intrigue and beguile in 2013.
Mayeul Akpovi shared with us a time lapse video he made, which goes through a sequence of experiences and places, highlighting the day and night life of the big city. 'Paris in Motion' includes about 3500 photos as he successfully creates a video, accompanied by music, which draws you in and fast forwards through time.