theCharrette, an architecture and design publication written and produced by students at the Tulane School of Architecture, focuses on the power of journalism to expose and investigate themes, trends, and subtleties in an interdisciplinary context both within the city of New Orleans and at a larger international scale. You can check out their publication here, and look forward to a larger complimentary issue coming in May as well.
Tulane School of Architecture has announced their 2011-2012 school year lecture series featuring Rafael Moneo, Billie Tsien, Adam Yarinsky and others, including a string of lectures on Urban Innovations co-sponsored by The Murphy Institute. More information on the lectures after the break.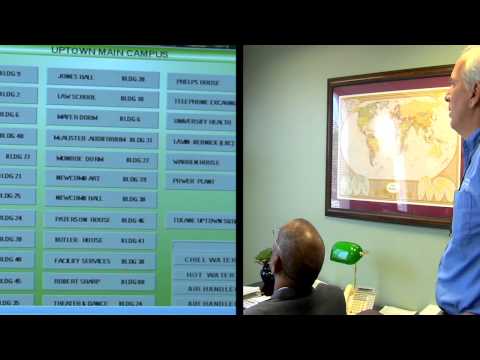 Tulane University's School of Architecture program has joined forces with IBM Intelligent Buildings Management and Johnson Controls to develop a Smarter Building pilot program.  Tulane's first project aims to transform Richardson Memorial Hall, home of the School of Architecture, into a living laboratory.  The retrofit of this historic building will not just create a more efficiently adapted building but will also provide an opportunity for architecture students to gain a unique skill set coupled with practical experience.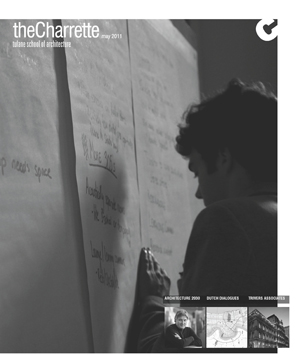 The Tulane School of Architecture, theCharrette presents its May 2011 Issue. The culmination of a year with a new image for the publication, theCharette has included in this issue key architectural topics at Tulane and adjacent realms including the Richardson Memorial Hall renovations with FXFOWLE and el dorado.
Included in this issue is the latest update from Byron Mouton and students who have completed URBANbuild build 06 house at 1821 Toledano. Also don't miss the articles featuring Dutch Dialogues and Architecture 2030.
From Tulane School of Architecture, theCharrette, is a student run architecture journal publication. Today they will release their latest issue, continuing their monthly discussions surrounding architecture and their local New Orleans community.
The architecture students of Tulane School of Architecture have become a vital part of the regeneration and the redefining of design, especially in light of the aftermath of Hurricane Katrina, challenging the ideas of sustainable design and social impact in New Orleans.  theCharrette strives to bring important issues to the forefront for discussion, expanding the presence  and awareness among the student body and faculty both within Tulane School of Architecture and externally to Tulane University, as well as to a greater academic and professional community.