Located in a very rich part of Tripoli where street cafes are full, public gardens are lavish, and pedestrian pathways are bursting with everyday life, it is the perfect setting to tell a piece of Libya's history. Therefore, the design strategy of Consolidated Consultants/Jafar Tukan Architects consists of embracing this rich surrounding for this history museum. More images and architects' description after the break.
The Libyan Museum of History located in Tripoli, Libya proposes a unique twist on the traditional museum typology. Consolidated Consultants/Jafar Tukan Architects has taken an approach that blends the building experience into the existing urban fabric through the integration of two surrounding pathways that define both experience and building geometry and massing. Unfortunately, the project has suffered numerous setbacks since concept approval including delays related to property issues, which was followed by a six month delay. Construction of the project is currently undetermined as the current national conflict within Libya continues.  More details after the break.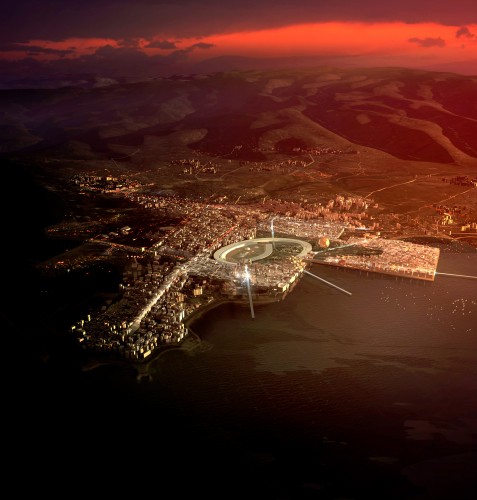 The Collective Tower, proposed for Tripoli, Lebanon, by Adrian Lahoud addresses the co-existence between different city forms, specifically the small-scaled, fine-grained building divisions within towers and skyscrapers.
More on the project after the break.