Architects: Renzo Piano Building Workshop
Location: Conci "Villazzano 3″, 38123 Trento, Italy
Design Team: S. Scarabicchi, E. Donadel, M.Menardo, M.Orlandi, G.Traverso, D.Vespier and P.Carrera, L.Soprani, M.Pineda; I.Corsaro
Year: 2013
Photographs: Shunji Ishida, Alessandro Gadotti, Enrico Cano, Stefano Goldberg, Paolo Pelanda
Designed by Tomas Ghisellini Architetto, the proposal for the new "Malga Fosse" refuge, which won an honorable mention, chooses the language of the rough and simple local construction scattered among the mountains. In doing so, their design builds up the impression of an old archetypal building surrounded by valleys and peaks of great beauty. Aimed at being an unforgettable place right in the heart of the Dolomites, the old is here replaced by a fascinating and iconic architectural body. More images and architects' description after the break.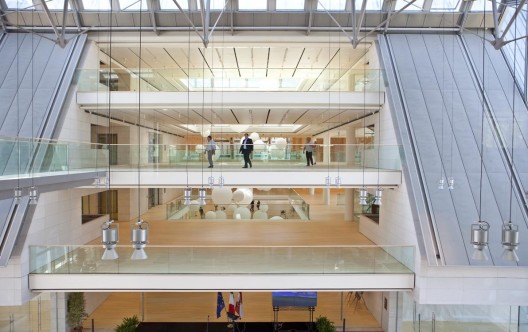 Architects: Renzo Piano Building Workshop
Location: Trento, Italy
Architect: Renzo Piano
Project Year: 2012
Photographs: Courtesy of RPBW, RPBW – Stefano Goldberg, RPBW – Paolo Pelanda, Colombo Costruzioni – Alessandro Gadutti, RPBW – Cristiano Zaccaria