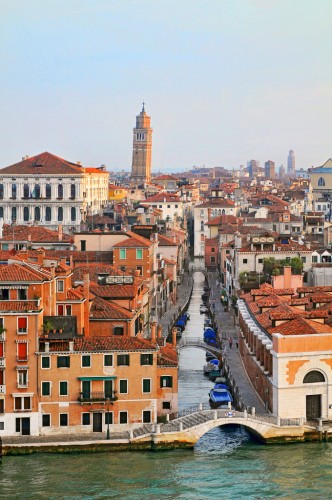 Venice is commonly regarded as one of the wonders of the world, attracting over 17 million tourists each year. However, the city of Venice faces ongoing problems that threaten its ability to stay above water. The city's flooding issues are notorious around the world. Every year water surges through its legendary labyrinth of streets wreaking havoc on architectural gems such as the Palazzo San Marco. With its architecture under threat, and dwindling population as many young people flock to the mainland, it is appropriate to think of Venice as a dying relic.
In reaction to US President-elect Barack Obama's Sunday's declaration on CBS '60 minutes' on 16.11.2008 (his first sit-down interview since winning the November 4 presidential election) where he has confirmed his intention to close Guantanamo's Detention Center, zerOgroup made this proposal, called 'I LOVE GITMO' to upgrade the American enclave in Cuba into a mass tourism destination.
The 'I LOVE GITMO' proposal is one of the works that have been elaborated at the 'Con Embargo Sin Embargo' workshop organized by Supersudaca, supported by the Prins Claus Fund, and held at the IaaC Barcelona (Institute for Advanced Architecture of Catalunya) in September 2008.