Last week we went to Ingolstadt, Germany, to attend the launch of the Audi Urban Future Initiative. The program, now in its second version, invited a group of six architecture offices from different regions of the world, all with big urban populations, to think about the future of mobility. During this stage, the architects presented their initial research and diagnosis of their respective regions. In October, the architects will present their projects and an overall winner will be announced.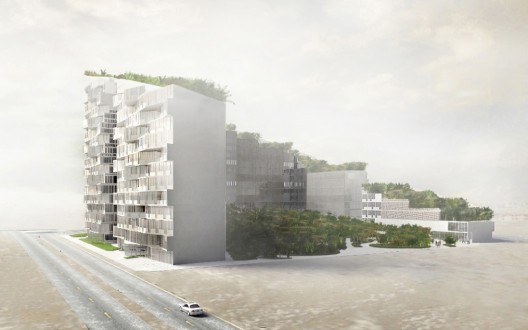 A few weeks ago Superpool surprised me with one of the best library designs I have seen in a while: the Open Library in Istanbul. A small area, a rich public space.
But the office has also been working on two large scale residential projects in Turkey: Konya Residence and Dagos Tower (will be featured on a future article). Both projects propose innovative strategies in terms of dense housing. I´m eager to see how this projects develop and materialize in the future.
About the Konya Residence: