In August, we reported a Request for Qualifications for the renovation of Mies van der Rohe's Martin Luther King (MLK) Jr. Memorial Library in Washington D.C. - Mies' only library and the only building in D.C. A few days ago, the District of Columbia Public Library (DCPL) narrowed down the list of potential firms from 26 to 10 and revealed that it was looking for community input on the library's future spaces and services.
The ten firms that made the cut are:
In 2005, OLIN - a landscape architecture, urban design and planning studio – was selected to join HNTB Architects in the design of a master plan for University of California Berkley's southeastern campus that aimed to unify its distinct elements and strengthen the social spaces of the campus. HNTB led the renovation of the California Memorial Stadium and worked with STUDIOS Architecture and OLIN to design the Simpson Center for Student-Athlete High Performance.  These projects are unified by the design of the grounds which are just part of the transformation planned for the campus, which also includes the renovations and landscape design for the Haas School of Business, UC Berkley School of Law and the Piedmont Avenue.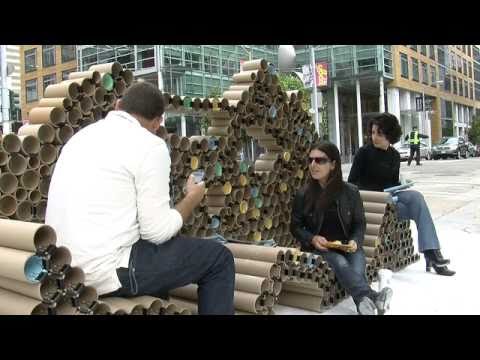 PARK(ing) Day is a world-wide attempt to draw attention to how much space is taken for parking in our cities. STUDIOS Architecture and SWA Group have developed some site furniture that pixilates views of the city through plotter paper tubes and binder clips.
The site was at the intersection of 1st and Howard in San Francisco, California.