Architects: Satellite Architects
Location: Woodhouse Lane, Uplyme, Devon, UK
Contract Value: £600,000
Contract Type: JCT Intermediate w. Contractor Design
Gross Internal Area: 280 sqm
Landscape Architect: Tony Benger Landscapers
Satellite team members: James Harper, Stewart Dodd
Photographs: Courtesy of Satellite Architects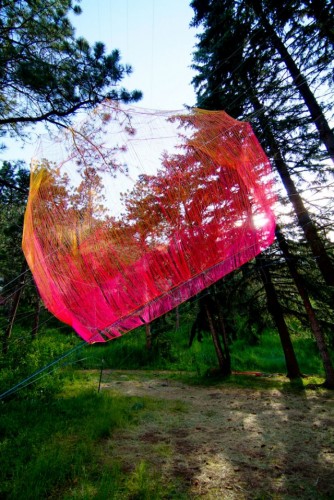 Taking place at the University of Oregon from August 11-20, the 'Marking the Forest' design workshop will be run by Satellite Architects for the Architectural Association as they will explore the inner workings of the forest, investigating the biodiversity of the woodland and the commodification of the tree. They will skim the surface of the politics of the forest and conceptualize this information into a design that will be realized in the forest. The workshop will be divided into research (studio and woodland lectures), experience (raft trip and mill visits), design (studio design and crits with prototype building in the workshop) and assembly (assembly in the woodland). The project will also be documented and presented as a book from AA Publications. The deadline for applications is July 28, 2012. More information after the break.