This week at the 52nd edition of the Salone Internazionale del Mobile in Milan, over 2,500 exhibitors showcased an endless collection of the latest international products and home-furnishing designs. Among them included a variety of elegant and intelligently designed items envisioned by some of our favorite architects. Continue after the break to scroll through a list of the best architect-designed products featured at the Milan Design Week 2013.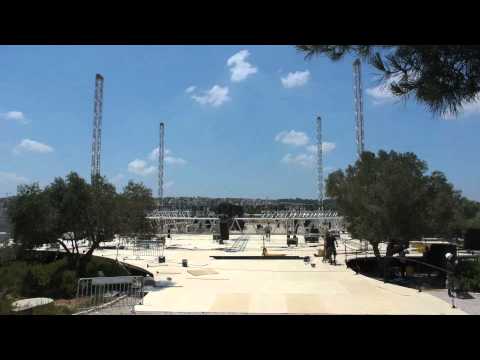 On view in the Israel Museum's Billy Rose Art Garden through September 5, the 720° installation, designed by internationally renowned Israeli artist, architect, and designer Ron Arad, is of monumental proportions. Composed of 5,600 silicon rods suspended from a height of eight meters to form a perfect circle 25 meters in diameter, the silicon cords serve as an empty digital canvas on which works by prominent video artists from Israel and around the world – among them Mat Collishaw, Ori Gersht, Christian Marclay, and David Shrigley – are being screened each evening. Above is a time lapse video of the installation courtesy of Ram Matz, Jerusalem Season of Culture. For more information, please visit here.
ArchDaily has partnered with Crane.tv, the premium online video-magazine for contemporary architecture, to bring you the best videos! This week, Crane.tv visits industrial designer and architect Ron Arad in his studio in Camden. Here, he tells us why he walked, literally, away from a job early in his career and why it's a waste of time wishing you were the next Philippe Starck.