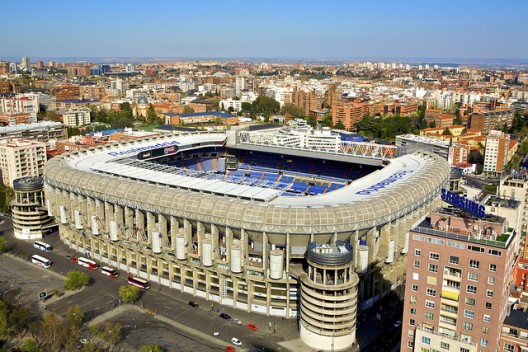 The Challenge: Convert Real Madrid's Santiago Bernabéu Stadium into "an architectural icon for Madrid and an internationally-recognized exemplar of sports infrastructure."
The Contenders: Three teams, each made up of two all-star firms (one Spanish, one not).
The first all-star pairing? Herzog and de Meuron with Rafael Moneo…
Find out which other famous Architects are the competition, after the break.