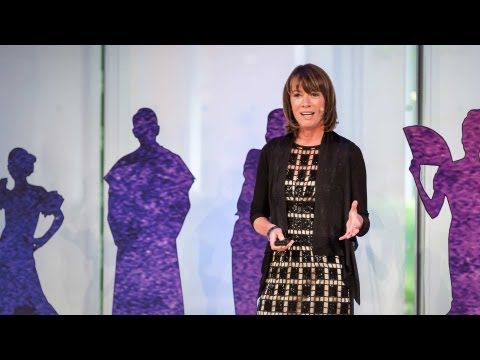 Janette Sadik-Khan demonstrates how paint, lawn chairs and a bit of imagination can quickly transform city streets, creating immediate public and commercial vitality. Sadik-Khan, listed as one of Business Insider's "50 Women Who Are Changing the World," is responsible for re-purposing 26 acres of dense New York City car lanes into pedestrian-friendly space. "More people on foot is better for business," she says. Despite commanding a two billion dollar budget, her economical approach as commissioner of NYC's Department of Transportation are testaments to her design sensitivity, relying on rapid-testing and regular iteration to expand the city's public domain.
In June we covered some of the anti-government protests that were taking Turkey by storm – but the Turks are still making headlines! Last week, one Istanbul resident decided to paint a derelict public stair only to find it hastily covered up by government workers. In an act of "guerilla beautification" and silent protest, people across Turkey have once again taken to the streets to paint their stairs and public walkways in rainbow colors. For the full story, check out this article on The Lede by Robert Mackey.
"Open House" is artist Matthew Mazzotta's latest invention: a compact, faded pink house that unfolds into a ten-piece outdoor theater that seats nearly 100 people. Facing a raised earthen stage, it's a public space made from the remnants of a privately owned blighted property. Reversing the loss of public space that the city of York, Alabama has experienced, Open House has transformed a wasted ruin of a house into an outdoor theatre open to various community events.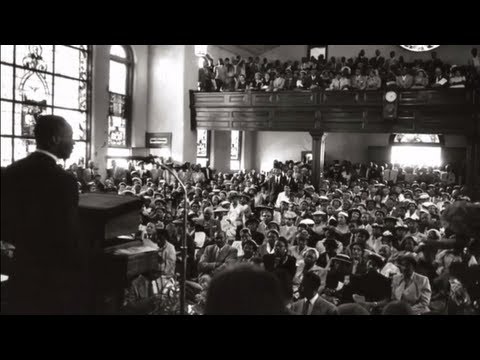 "Most social movements become social moments when they appear in a public square," says Seyla Benhabib, a professor of Political Science at Yale University, in the video above. "These are informal spaces of deliberation and communication."
Occupy Wall Street, which took over New York's Zuccotti Park, is just one example of this phenomenon. As we've reported, the social movements that spread through Turkey like wildfire took physical form in Istanbul's historic Taksim Square and Gezi Park. Only a few days ago, protests took similar shape in the streets of Sao Paulo, Brazil, as citizens protested a raise in bus fares as well as many other social issues. There are countless other examples throughout history of people utilizing public space as a vehicle for self expression and social change, but what's different about today's social movements is that they also occupy cyberspace – heavily.   
A few days ago, Google+ released the short video above about these digital spaces, what they call the "virtual public square". Of course, the physical places that people use to express themselves are certainly no less important; however, it is interesting to consider the vital role social media and virtual communication now play in the unraveling of political events. 
More after the break.
The impending destruction of the last public park in Istanbul was the straw that broke the camel's back last Tuesday. When a peaceful demonstration to save Taksim Gezi Park was met with violent police retaliation, the situation quickly escalated into a nationwide protest against the increasingly authoritarian Turkish government. At this moment all across the country, thousands are standing up not only for Gezi Park but for the right to shape the place that they call home.
More information on the situation in Turkey after the break.  
The Prince Claus Fund is now welcoming project proposals from Africa, Asia, Latin America and the Caribbean for cultural initiatives related to the rethinking of public space.  
The term "public space" is defined as a social space that is open and accessible to all. A public space can take many different forms. It can be a gathering place defined by its social aspect, a civic space, a community space, a virtual space… The strength of the public space is its potential in reaching out and involving a wide and diverse group of people.
In 2011, UN-HABITAT and Project for Public Spaces (PPS) signed a 5-year cooperative agreement to aspire to raise international awareness of the importance of public space in cities, to foster a lively exchange of ideas among partners and to educate a new generation of planners, designers, community activists and other civic leaders about the benefits of what they call the "Placemaking methodology." Their partnership is helping to advance the development of cities where people of all income groups, social classes and ages can live safely, happily and in economic security and in order to reach these ambitious goals, the duo recently released 10 informative steps that cities and communities can take to improve the quality of their public spaces.
To find out what these steps are, read on!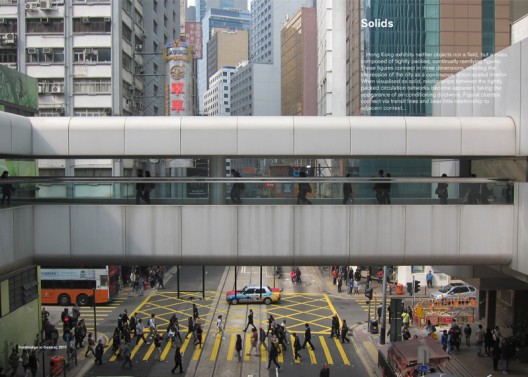 As a city, Hong Kong doesn't have it easy; impossibly dense and smothered by unsympathetic hilly terrain, the gymnastics that it performs to survive has lead to the growth of unique urban spaces. Cities Without Ground deconstructs the unfathomable spaghetti of pedestrian bridges, tunnels and walkways, which make up pedestrian Hong Kong. The book, created by motley trio of architects and academics: Jonathan Solomon, Clara Wong and Adam Frampton, graphically dissects this labyrinth in a series of snappy axonometric drawings of 32 various routes through the city.
Read more about the story of Hong Kong's pedestrian maze after the break…