When it comes to public space, many assume that while truly public space is always good, "privately owned public space" is always bad. However, in this article originally published by Metropolis Magazine as "A Plaza is No Guarantee of Democracy," NBBJ's Carl Yost argues that the distinction is not so binary. As architects, it's our job to smooth over the difference between the two, while we're at work – but most importantly while we're not.
The past few months have seen the opening of high-profile projects with contested public space. The Leadenhall Building, London's "Cheesegrater," rises above a public plaza that the Financial Times called "problematic," with "an astonishing array of defensive measures to make it clear that while it may be open to the public, it is still ours" (that is, the landlord's). In New York, the World Trade Center plaza has taken fire from critics, both domestic and international, who chafe at restrictions on visitors' behavior.
It evokes the debate over "privately owned public space," or POPS, that arose during Occupy Wall Street, when protesters camped out in Zuccotti Park, a Lower Manhattan plaza that is privately owned by Brookfield Office Properties yet must remain open to the public. Many rightly pointed out the restrictions that POPS pose to free speech and assembly, when owners can evict people they consider unwelcome.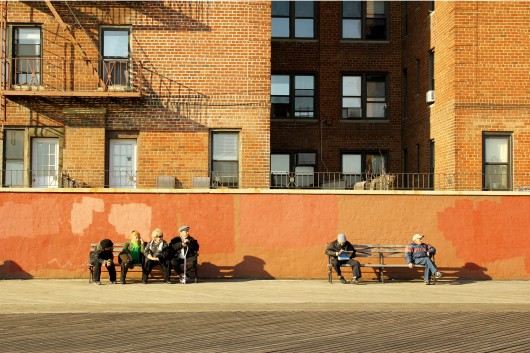 If there is one thing to be learned from the unsuccessful prohibition period of the 1920s, it is that we, the people, will go to great lengths to exercise our right to drink alcohol in the company of others. Our determined forefathers could have simply enjoyed a small-batch bathtub brew in the comfort of their own homes, but instead they established a system of secret places to congregate and consume collectively, even under threat of federal prosecution. Though it is no longer a felony to consume alcohol, New Yorkers are still pushing the legal limits of drinking with others, challenging the open container laws that prohibit public drinking.
Drinking is a recreational activity. It is a means of stepping beyond the realm of normal perception and seeing things differently, in the metaphorical sense (though sometimes a literal one). It is an act of recreation and repose, the parallel of peering at passerby from a park bench. In New York City, as in most of the United States, it is illegal for any person to possess an open container of an alcoholic beverage in any public place, "except at a block party, feast or similar function for which a permit has been obtained." Rarely do individuals have the resources for a block party or occasion for a full-scale public feast. More likely, they simply seek to crack open a can with neighbors on their front steps or with friends in Central Park, thereby enjoying a beverage in one of the country's most vibrant and diverse public spheres for a mere penance. Unfortunately, that is not a legal option. Even the outdoor space we own is not completely open to our discretionary use: a resident cannot drink on his own stoop because it is "a place to which the public or a substantial group of persons has access."
The results of the 2014 European Prize for Urban Public Space have been announced. The prize organized by the Centre of Contemporary Culture of Barcelona (CCCB) rewards both the designers and the facilitators (such as councils or community groups) that have contributed to the best urban interventions of the year. The award is given for ingenuity and social impact, regardless of the scale of intervention, meaning that small, relatively unknown practices can rub shoulders with some of the best-known practices in Europe.
See the 2 Joint Winners and 4 Special Mentions after the break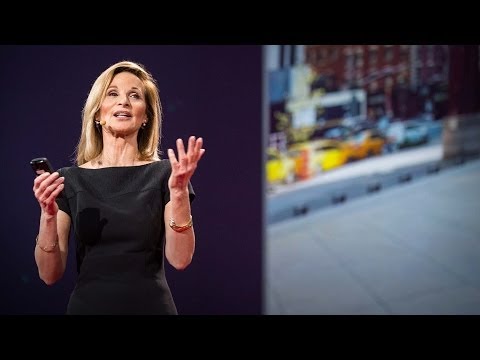 Amanda Burden, former animal behaviorist turned New York's chief city planner, has discovered what makes cities desirable: great public spaces. During her time with the Bloomberg administration, Burden oversaw the fruition of the city's most transformative public projects, including New York's beloved High Line. In the video above, she reveals the many unexpected challenges of planning (and maintaining) parks people love, and why it is so important for cities to have great public spaces.
In this tongue-in-cheek "Dictator's Guide to Urban Planning", the Atlantic explores the various ways that public spaces, and cities as a whole, have been used to suppress uprisings and bolster the control of authoritarian governments. Covering everything from Baron Haussmann's 19th Century Paris to the recent revolution in the Ukraine, the article reveals the fundamental relationship between public space and democracy. You can read the full article here.
The RIBA's recent report "City Health Check: How Design Can Save Lives and Money" looks at the relationship between city planning and public health, surveying the UK's 9 largest cities in a bid to improve public health and thereby save money for the National Health Service. The report includes useful information for city planners, such as the idea that in general, it is quality and not quantity of public space that is the biggest factor when it comes to encouraging people to walk instead of taking transport.
Read on for more of the results of the report – and analysis of these results – after the break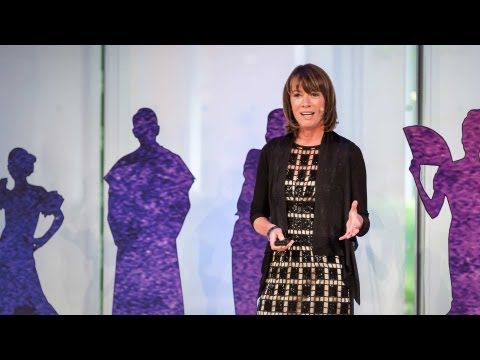 Janette Sadik-Khan demonstrates how paint, lawn chairs and a bit of imagination can quickly transform city streets, creating immediate public and commercial vitality. Sadik-Khan, listed as one of Business Insider's "50 Women Who Are Changing the World," is responsible for re-purposing 26 acres of dense New York City car lanes into pedestrian-friendly space. "More people on foot is better for business," she says. Despite commanding a two billion dollar budget, her economical approach as commissioner of NYC's Department of Transportation are testaments to her design sensitivity, relying on rapid-testing and regular iteration to expand the city's public domain.
In June we covered some of the anti-government protests that were taking Turkey by storm – but the Turks are still making headlines! Last week, one Istanbul resident decided to paint a derelict public stair only to find it hastily covered up by government workers. In an act of "guerilla beautification" and silent protest, people across Turkey have once again taken to the streets to paint their stairs and public walkways in rainbow colors. For the full story, check out this article on The Lede by Robert Mackey.
"Open House" is artist Matthew Mazzotta's latest invention: a compact, faded pink house that unfolds into a ten-piece outdoor theater that seats nearly 100 people. Facing a raised earthen stage, it's a public space made from the remnants of a privately owned blighted property. Reversing the loss of public space that the city of York, Alabama has experienced, Open House has transformed a wasted ruin of a house into an outdoor theatre open to various community events.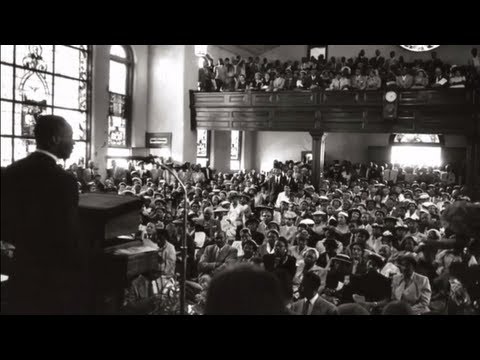 "Most social movements become social moments when they appear in a public square," says Seyla Benhabib, a professor of Political Science at Yale University, in the video above. "These are informal spaces of deliberation and communication."
Occupy Wall Street, which took over New York's Zuccotti Park, is just one example of this phenomenon. As we've reported, the social movements that spread through Turkey like wildfire took physical form in Istanbul's historic Taksim Square and Gezi Park. Only a few days ago, protests took similar shape in the streets of Sao Paulo, Brazil, as citizens protested a raise in bus fares as well as many other social issues. There are countless other examples throughout history of people utilizing public space as a vehicle for self expression and social change, but what's different about today's social movements is that they also occupy cyberspace – heavily.   
A few days ago, Google+ released the short video above about these digital spaces, what they call the "virtual public square". Of course, the physical places that people use to express themselves are certainly no less important; however, it is interesting to consider the vital role social media and virtual communication now play in the unraveling of political events. 
More after the break.
The impending destruction of the last public park in Istanbul was the straw that broke the camel's back last Tuesday. When a peaceful demonstration to save Taksim Gezi Park was met with violent police retaliation, the situation quickly escalated into a nationwide protest against the increasingly authoritarian Turkish government. At this moment all across the country, thousands are standing up not only for Gezi Park but for the right to shape the place that they call home.
More information on the situation in Turkey after the break.  
The Prince Claus Fund is now welcoming project proposals from Africa, Asia, Latin America and the Caribbean for cultural initiatives related to the rethinking of public space.  
The term "public space" is defined as a social space that is open and accessible to all. A public space can take many different forms. It can be a gathering place defined by its social aspect, a civic space, a community space, a virtual space… The strength of the public space is its potential in reaching out and involving a wide and diverse group of people.
In 2011, UN-HABITAT and Project for Public Spaces (PPS) signed a 5-year cooperative agreement to aspire to raise international awareness of the importance of public space in cities, to foster a lively exchange of ideas among partners and to educate a new generation of planners, designers, community activists and other civic leaders about the benefits of what they call the "Placemaking methodology." Their partnership is helping to advance the development of cities where people of all income groups, social classes and ages can live safely, happily and in economic security and in order to reach these ambitious goals, the duo recently released 10 informative steps that cities and communities can take to improve the quality of their public spaces.
To find out what these steps are, read on!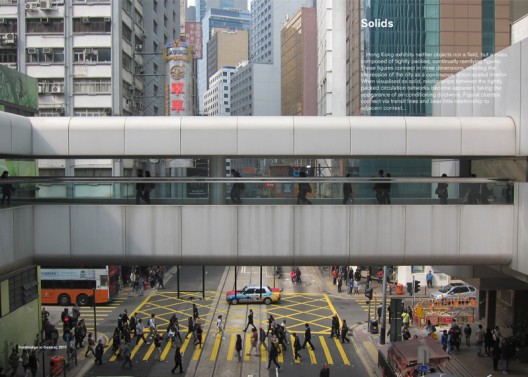 As a city, Hong Kong doesn't have it easy; impossibly dense and smothered by unsympathetic hilly terrain, the gymnastics that it performs to survive has lead to the growth of unique urban spaces. Cities Without Ground deconstructs the unfathomable spaghetti of pedestrian bridges, tunnels and walkways, which make up pedestrian Hong Kong. The book, created by motley trio of architects and academics: Jonathan Solomon, Clara Wong and Adam Frampton, graphically dissects this labyrinth in a series of snappy axonometric drawings of 32 various routes through the city.
Read more about the story of Hong Kong's pedestrian maze after the break…