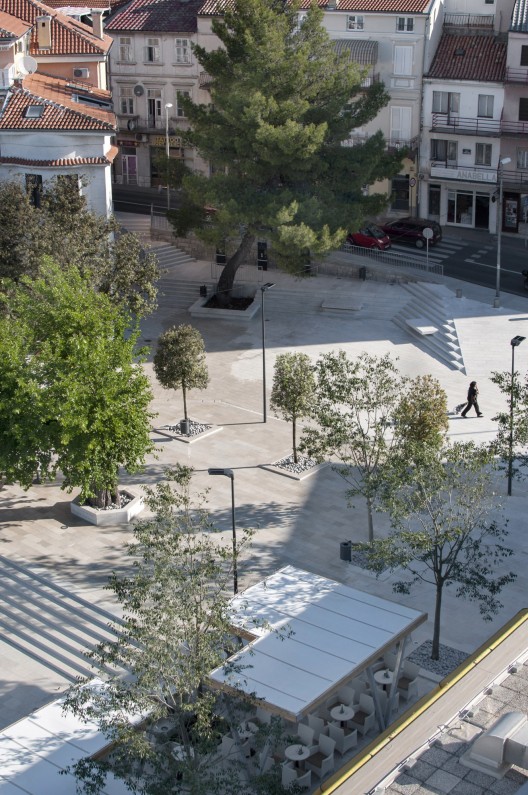 Architects: NFO
Location: Crikvenica, Croatia
Design Team: Kata Marunica, Nenad Ravnić, Dijana Pavić, Tatjana Liktar, Tamara Marić
Area: 11974.0 sqm
Year: 2013
Photographs: Ivan Dorotić
The proposal for the Vrbani Business Center by NFO in Zagreb, Croatia aims to solve its inner urbanism within itself and set the guidelines for the development of the surrounding area. They do so through a cube form set on the site while passages carve within the closed volume to emphasize directions from the environment and, at the same time, pull users closer to the internal context of the new structure. More images and architects' description after the break.