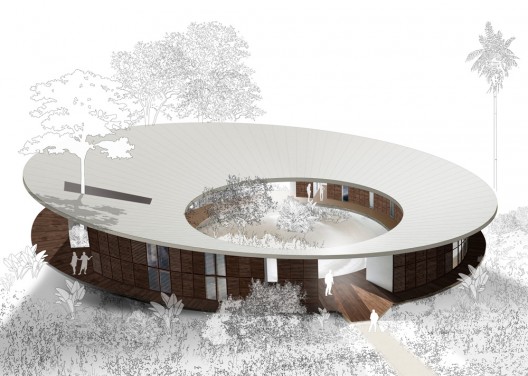 The fundamental concern that guided the decision process from the start was how to produce a solution that is environmentally responsible, functional, cost effective and iconic. The circular shape of the building aims at giving a positive response to all of the above.The proposal by MOOV not only preserves the locations and offers living conditions to its dwellers, but also enhances the actual natural conditions, by regenerating the plot. More images and architects' description after the break.
Three winning proposals for the Re:Vision Dallas competition have recently been announced and include Atelier Data + MOOV's Forwarding Dallas prototype for sustainable urban living. The proposal transforms components that make up a city block in an effort to shape how people will live and work in the future.
More images and further project description after the break.