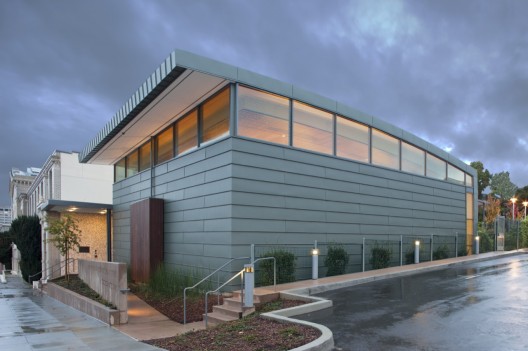 Architect: Mark Horton / Architecture with Michael Harris Architecture
Location: Oakland, California, USA
Photographs: Ethan Kaplan Photography
The birthplace of Pong. The home of Facebook. The epicenter of the Cloud.
Mark Horton / Architecture (MH/A)'s renovation of an existing former Silicon Graphics office building in Mountain View, California, into the new home of the Computer History Museum is genius loci made physical.
Architect: Mark Horton / Architecture
Project Team: Mark Horton, Principal; Daniel Mason, Project Architect
Location: Mountain View, California, USA
Project Year: 2011
Project Area: 25,000 sqf Primary Exhibition Space; 6,000 sqf Multi-use lobby / café / reception / gift shop
Photographs: Mark Richards, Ethan Kaplan Photography, Daniel Mason, Mark Horton / Architecture
Architect: Mark Horton / Architecture
Location: San Francisco, California, USA
Project Team: Mark Horton, Principal; David Gill, Project Architect; Matt Shanks, Designer
Project Year: 2010
Project Year: 21,440 sqf
Photographer: Ethan Kaplan Photography, Jeremy Wong, Mark Horton / Architecture