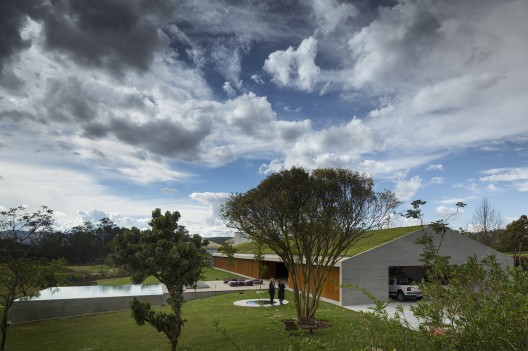 Architects: Studio MK27 – Marcio Kogan + Maria Cristina Motta
Location: Bragança Paulista, São Paulo, Brazil
Collaborators: Carolina Castroviejo, Mariana Simas, Oswaldo Pessano
Project Team: Carolina Castroviejo, Eduardo Glycerio, Lair Reis Renata Furlanetto, Samanta Cafardo, Suzana Glogowski
Area: 715 sqm
Year: 2012
Photographs: FG+SG – Fernando Guerra
The primary condition for the first prize winning design of the new headquarters of Congresso Nacional dos Municípios (CNM) is the creation of a metropolitan area in line with the urban context of the city of Brasilia. Designed by Luis Eduardo Loyola and Maria Cristina Motta, the project is embodied along an axis in the form of a white metallic volume floating gently on a concrete basement. The transparency of the volume creates a special relation with their surroundings. More images and architects' description after the break.