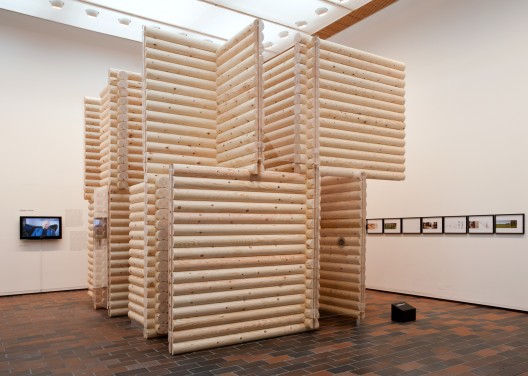 The 'New Nordic – Architecture & Identity' exhibition, which opened this past Thursday and is on view until October 21, is the first exhibition in a new series at Louisiana Museum of Modern Art. The exhibit explores the relationship of architecture to culture and identity. The series deals with architecture as a field where collective memories and narratives are reflected materially and spatially. It attempts to reveal whether certain special 'Nordic' features recur in architecture, and whether this involves a fundamental formal idiom that is regularly reinterpreted. Five Nordic architects - Studio Granda, Iceland, Johan Celsing, Sweden, Jarmund/Vigsnæs (JVA), Norway, Lassila Hirvilammi, Finland and Lundgaard & Tranberg, Denmark – have been invited to build a house that serves as an expression of the regional identity and experience from which the individual architect comes.
More images and information on the exhibition after the break.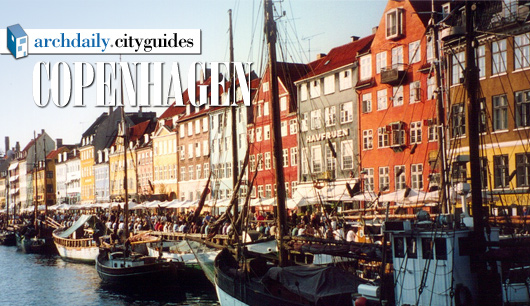 This week, with the help of our readers, our Architecture City Guide is headed to Copenhagen. This is our first stop in Europe, and admittedly the selection was not completely unbiased. While studying at the Danish Building Research Institute a few years ago I couldn't help but fall in love with Copenhagen's architecture. The Danish attention to detail is absolutely stunning. Besides the wonderful historic architecture, Copenhagen is filled with contemporary architecture of the highest quality. Remarkably, you rarely find the new clashing with the old. More often than not, the contemporary architecture in Copenhagen actually heightens the experience of the historic buildings and streets. Last week our readers suggested so many great buildings I decided to double the usual number of buildings to 24. This still did not come close to including all the suggestions or even some of my favorites, so we will be looking to expand on this list in the near future. Once again thanks to all our readers for your help. As the list is incomplete please add your favorites in the comment section below.
The Architecture City Guide: Copenhagen list and corresponding map after the break.