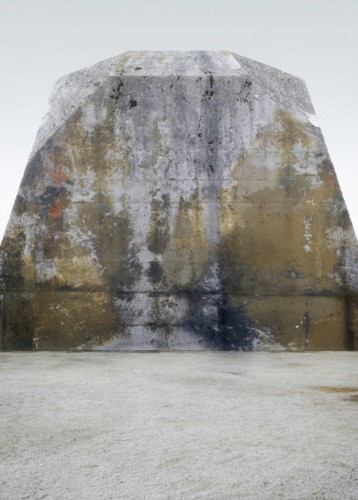 Joao Pereira de Sousa, Architect & founder of BRAVDESIGN, recently shared with us an interview he did with Architect/Illustrator Philipp Schaerer.
As an ETH-trained Architect, Philipp Schaerer (1972) currently works as a freelance image designer. He is specialised in digital montage techniques and CGI (Computer Generated Imagery). After graduating from the Swiss Federal Institute of Technology in Lausanne (EPFL) as an architect in 2000, Philipp Schaerer worked as an Architect, knowledge manager and image creator in the field of digital image editing for Herzog & de Meuron in Basel during six years (2000-2006). He created many well known architectural visualisations for this office and has substantially influenced the visual language of today's established architectural visualizations. During his four years working as a research assistant at the chair of Computer Aided Architectural Design (CAAD) at the Faculty of Architecture (Swiss Federal Institute of Technology Zurich) under Prof. Dr. Ludger Hovestadt, he was able to continuously develop his knowledge in the area of digital image techniques. He gives lectures and conducts workshops at several universities in Switzerland.
Nieves Valle & Joao Pereira de Sousa shared with us their proposal for the renovation of a nursing home courtyard, with the implementation of a new accessibility plan in Lisbon, Portugal. Their aim was to bring life back to the courtyard, which was not being used. Therefore, they envisioned the space as a garden, where flowers bloom and fill with colors on both the exterior and interior spaces of the building.
The result is a transformation of the existing levels into a continuous surface, linking the different levels. They picked up from the mobility concept and applied it more widely and efficiently through the use of elements that will strengthen the social ties between the inhabitants of the nursing home. More images and architects' description after the break.