GAD Architecture has installed their latest sculptural design, Serra Gate, in Istanbul's Taksim Square, just in time for Istanbul Design Week. Named after the minimalist sculptor whose work inspired the design, the Serra gate's steel form was created using cutting edge technology. The sinuous curvature was conceived through the software "Mathematica," and was modeled using the latest 3D printing technologies.
GAD Principal, Gokhan Avcioglu, had this to say: "We are delighted that Serra Gate has been featured in Taksim, one of the most important squares of Istanbul. Being a ground-breaking structure, Serra Gate will make the residents of Istanbul question how public spaces have been defined by urban interventions." Serra Gate will be displayed in a variety of venues throughout the year 2015. See pictures of this amazing structure, after the break.
Architects: GAD
Location: Bereketzade Mh., Galata Tower, 34200 Beyoğlu/Istanbul Province, Turkey
Architectural Project & Design: Gokhan Avcioglu & GAD
Project Team: Jonas Kirsch, Derya Arpaç, Tahsin İnanici, Gökşen Güngör
Area: 1040.0 sqm
Year: 2014
Photographs: Alp Eren
Architects: GAD
Location: Beşiktaş/Istanbul Province, Turkey
Architects In Charge: Gokhan Avcİoglu & GAD
Area: 320.0 sqm
Year: 2013
Photographs: Courtesy of Alp Eren
Architects: GAD
Location: Tesvikiye, Istanbul
Project team: Melis Eyuboglu, Düşüm Sönmezalp, Muge Tan
Construction: SFG Architecture
Structural Engineer: Celal Erdem
Lighting Project: Tepta
Graphical Design: RepublicaAdv
Project area: 200 sqm
Project year: 2010
Photographs: Ali Bekman
Global Architecture Development (GAD), an Istanbul and New York based firm, is working on a 25,000 m²  shopping center in Turkey.  The new retail area injects the area with a larger sense of urban renewal.  The center's facade consists of alternating surfaces that respond to their different orientations.  The scale of materiality and designs of the facades try to respond to the different surrounding conditions, whether it be residential, commercial, or urban infrastructure.
More images after the break.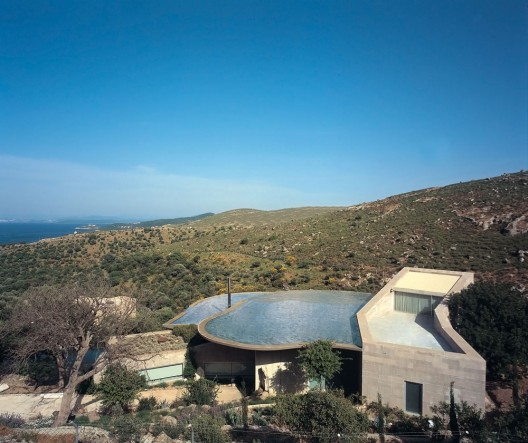 Architects: Gokhan Avcioglu / GAD
Location: Bodrum, Turkey
Interior Design: Hakan Ezer
Client: Vedat Semiz, Sureyya Semiz
Site Area: 5,000 sqm
Project Area: 600 sqm
Project Year: 2003
Photographs: Ali Bekman, Ozlem Avcioglu