BIQ – the world's first algae powered building – is set to be completed in Germany later this month. Built for the International Building Exhibition (IBA) in Hamburg, this zero-carbon apartment complex will sport a bright green facade-cum-algae farm, while its interior proposes a radical new theory on how we will live in the near future.
More about BIQ after the break…
Architects: Supermachine Studio
Location: Sriracha, Thailand
Design Team: Pitupong Chaowakul, Suchart Ouypornchaisakul, Santi Sarasuphab, Nuntawat Tassanasangsoon, Kasidis Puektes,Jetsada Phongwasin and Korthong Thongtaem
Area: 1,200 sqm
Photographs: Courtesy of Supermachine Studio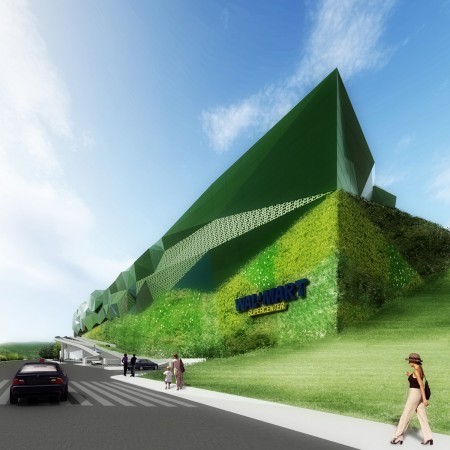 With a shopping center already under construction, ROW Studiowas asked to design the facade for the center in Zona Esmeralda, in Mexico City. The clients asked for an interesting, and almost contradictory mix of requirements: the façade must be both dynamic and eye-catching, while still blending into the surrounding forest line.
More images and more about the facade after the break.