Djuric Tardio Architectes shared with us their concept,'The Storytelling Tree', for the Helsinki Central Library competition. The starting point for their design begins with the book, a never ending memory, which can tell us stories and tales from here and elsewhere, like a hundred-year-old tree. As the roots of the tree are anchored firmly to the ground, the culture is firmly anchored to books, made with paper obtained from the tree itself. More images and architects' description after the break.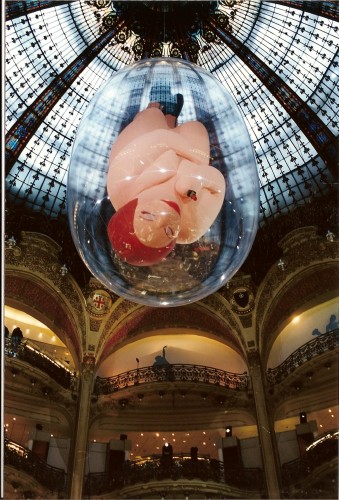 Beginning on October 16th, 2012, Galeries Lafayette in Paris, France, will be celebrating the 100 year anniversary of the Dome designed by architect Ferdinand Chanut and glass artist Jacques Gruber in 1912.  100 years under the Dome will be held at the flagship store of the boulevard Haussmann, a true Parisian symbol.  In addition, the gallery will launch an exhibition called 1912-2012. Chronicles of a Creative Itinerary by architect Rem Koolhaas and his studio OMA, along with a collaboration called Chrysalide between visual artist Yann Kersalé and Djuric Tardio – Architectes.
Join us after the break for more stunning images for the anticipated celebration.
Architects: Djuric Tardio Architectes
Location: Paris, France
Completion: 2012
Surface: 246 sqm SHAB
Photographs: Clément Guillaume